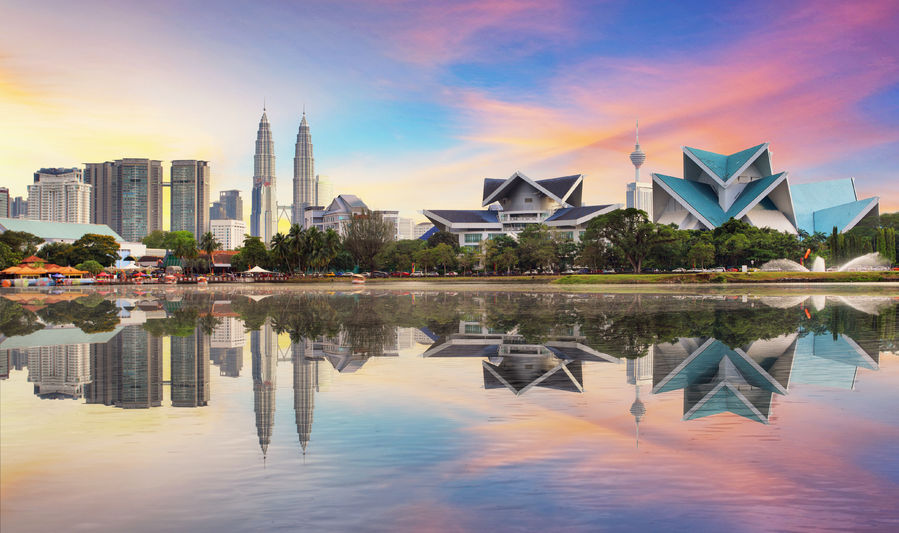 KUALA LUMPUR (August 15): Kuala Lumpur has the potential to qualify for the United Nations Educational, Scientific and Cultural Organisation (Unesco) listing, but some elements that disrupt the landscape of the city may hinder its attempt.
Quoted by the The Star, Deputy Tourism, Arts and Culture Minister Muhammad Bakhtiar Wan Chik said that a task force would be set up, to study ways to enhance Kuala Lumpur's appeal for the Unesco recognition.
The task force would comprise officers from Kuala Lumpur City Hall (DBKL), National Heritage Department, Federal Territories Ministry and Tourism Ministry.
"Kuala Lumpur no doubt has a lot of potential for the Unesco listing but there are many elements that are 'disturbing' the landscape of the city," he said.
"It is still in the early stage and we need time to study the work and process required. Some areas may not even qualify for that due to these elements that are messing the landscape."
Elaborating on his comments to the daily, Muhammad Bakhtiar said that LRT lines cut across some of the old buildings along the heritage trail.
"In the midst of all these heritage buildings, you have LRT trains passing through and that alone will make it difficult," he said.
"This it is necessary to set up the task force. Perhaps, we can identify a 1km radius site in the city that we can push for the Unesco listing but it is going to take a lot of work and commitment from DBKL and the stakeholders."
Unfortunately, Muhammad Bakhtiar said, Kuala Lumpur was jumping on the Unesco World Heritage List bandwagon a little late, but it took a lot more than 100-year-old buildings to be eligible to be listed.
"With Georgetown (Penang) and Melaka, it was five centuries of history and the urban historic landscape that went with it. Even our first attempt to get the Unesco recognition failed," said Muhammad Bakhtiar.
"The second time we tried, we decided to submit a joint application for Georgetown and Melaka and that took about eight years."
The Unesco sites in Malaysia are currently: the historic cities of Penang and Melaka which are jointly listed, Gunung Mulu National Park in Sarawak, Kinabalu Park in Sabah, and Lenggong Valley archaeological site in Perak.
To qualify for the Unesco World Heritage status, a location must prove to have outstanding universal value, and must meet one of 10 selection criteria.
Tunku Abdul Rahman's vision of independence, and the tin -mining era are two of the unique historical points of interest that Muhammad Bakhtiar thinks will interest tourists.
DBKL will be involved in studying the suitable 1km area, which will then be rezoned or gazetted as needed.
"The area needs to be gazetted so that specific guidelines can be followed. Old buildings within the stretch must have uniformity so that everything is in harmony with each other," he said.
He cited Penang's Hotel Penaga, which was the first heritage building restored with a green rating.
"In Kuala Lumpur, there are hundreds of buildings here from the pre-war era and with adaptive reuse, so much can be done to preserve the buildings," Muhammad Bakhtiar added.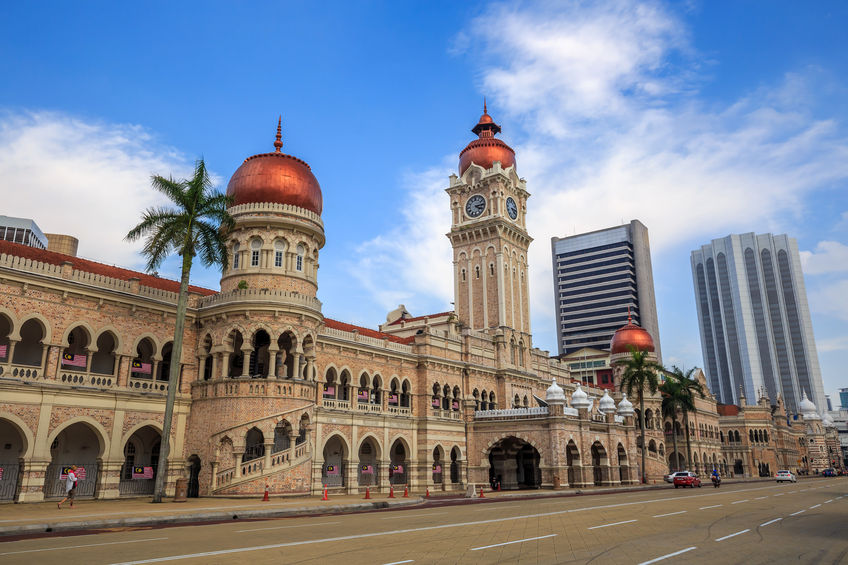 It was previously reported by The Star that Kuala Lumpur mayor Tan Sri Mohd Amin Nordin Abd Aziz said Dataran Merdeka and the century-old Sultan Abdul Samad building had the potential to be inscribed in the Unesco World Heritage List.
Dataran Merdeka is where the Union Jack was lowered, and the Malayan flag hoisted for the first time at midnight on Aug 31, 1957.
The Sultan Abdul Samad building, which is located opposite Dataran Merdeka, is a late 19th-century building with Moghul and Moorish architecture.
Muhammad Bakhtiar also wants to rejuvenate Muzium Negara, Istana Budaya, the National Visual Arts Gallery, the Malaysian Tourism Centre and National Archives Malaysia, calling them assets.
"We have to find creative ways to work with the private sector to revive our monuments like Muzium Negara and Stadium Merdeka — which are all embodiments of Tunku's vision," he said.
"We have been approached by Aga Khan Trust for Culture to rehabilitate Muzium Negara, which is in dire need of an upgrade.
"In European cities, museums are the top three attractions tourists visit but in Kuala Lumpur, Muzium Negara is not as popular," he was quoted saying by The Star.
He pointed out that tourism generated revenue of 100 million euro (RM466 million) in one year, after the Guggenheim Museum was built in 1997, in Bilbao, Spain.
"That museum was the catalyst for Bilbao, and we want to do that for Kuala Lumpur with our museums. We have to do more, and I also want to work with the Education Ministry to get more students to visit museums," he said.
"During a visit to Australia, I saw how the cities put so much effort into their museums and how they work with schools to get students to visit the museums.
"They were running an exhibition on the Egyptian treasures when I last visited and it was nice to see that it was packed with school children. I want to see the same for Muzium Negara.
"There is so much we can do with our historical assets, but we need to make them interesting and interactive; working with Aga Khan will make that possible," he said.
Like our content? Check out
Narratives
– where we curate stories based on topics to keep you well and broadly informed about Malaysian real estate.
Looking for property? Check out
Location Scan
, where we summarize all available options and facts you need in a few clicks. We have updated the tool to include MRT3 stations too.
Curious how much you can borrow? Use
LoanCheck
to get your maximum loan eligibility from various banks, or
LoanReport
to get a FREE CTOS/CCRIS credit report.