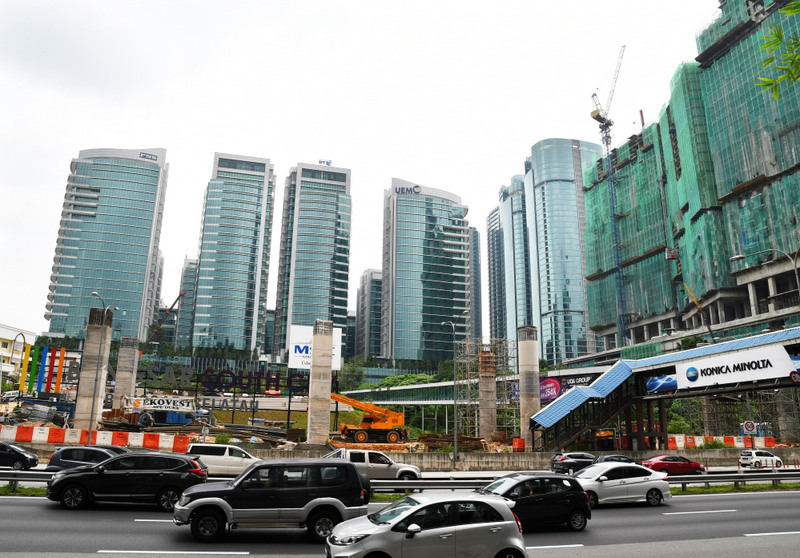 PETALING JAYA (Aug 27): A long glass pedestrian bridge that links the Kerinchi LRT at Plaza Pantai to Bangsar South will be examined by Dewan Bandaraya Kuala Lumpur's (DBKL) engineer and contractor following complaints by pedestrians and denizens of the area.
The bridge, which is maintained by the local authority, has been showing signs of wear and tear such as hairline cracks and broken tiles, raising concerns over the extent of the damage on the bridge and public safety, reported The Star.
DBKL civil engineering and urban transportation department director Abdul Hamid Surip said it will assess and repair damages on the bridge.
Complaints over the safety of the pedestrian link have surfaced recently; the Bangsar South Joint Management Body's (JMB) Safety and Health Committee chairman Jimmy Tan said he had observed tiles coming apart since early this year, before getting worse in July.
He added that the cracks may indicate more serious damage and should be taken seriously as it involved public safety.
Meanwhile, P. Suria Gandi who works at Plaza Pantai noticed growing cracks and more broken tiles.
He said while it was unclear if construction works for a nearby highway project were exacerbating the bridge's damages, he hoped someone would step up to fix the bridge before anyone got hurt.