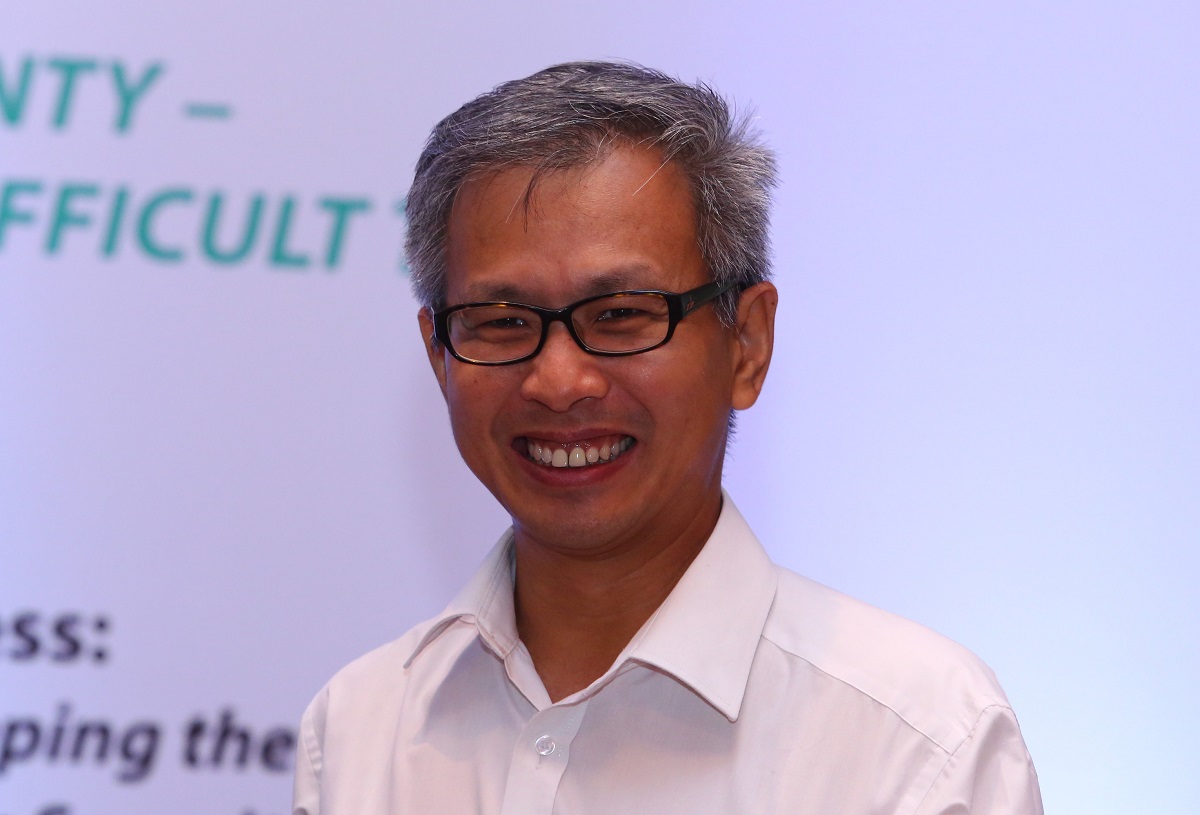 KUALA LUMPUR (Aug 28): Unless one has been living under a rock, most Malaysians would have heard or read about the numerous revelations of mega financial scandals and alleged wrong doings of the ousted Barisan Nasional (BN) administration. But it looks like there won't be many more significant exposes
According to Damansara lawmaker Tony Pua (pictured), all the big financial scandals from the BN-led government have more or less been exposed, The Sun daily reported yesterday.
"I hope I'm not wrong here but I'm pleased to let you know, I think, that all the biggest scandals there are to be exposed have already been exposed, no more RM10 billion hidden somewhere in refunds that we didn't know about," Pua, who is also special officer to Finance Minister Lim Guan Eng, told members of the Rotary club of Pudu at a meeting, reported The Sun.
He also added that after the revelations, the Pakatan Harapan government can now move on to set the country on the "right trajectory".
Pua said that part of this trajectory is the non-tolerance of cronyism. He explained that government contracts are now awarded based on a company's abilities.
"If the previous corrupt and clearly kleptocratic government at a huge scale unprecedented scale can still create a Malaysia that has an economic growth of 5.6%. Despite whatever they were doing, the economy was doing good.
"Imagine a clean government who is bent on battling corruption and implementing policies which will benefit the people ... I'm sure a clean government can do even better," The Sun reported Pua saying.
Pua also touched on the issue about the BN government failing to refund excess income tax and real property gains tax paid by taxpayers totalling RM16.05 billion as of May 31, 2018.
It was also reported that this was in addition to the outstanding goods and services tax (GST) input tax refunds totalling RM19.40 billion that have yet to be returned to businesses as of the same date.
"The RM16.05 billion of outstanding tax refunds not returned by the Inland Revenue Board of Malaysia (IRB) involves 1,653,786 cases of companies, individuals, societies and foundations," said Lim last week.
Lim said the huge amount of outstanding tax refunds was due to the shortage of transfers from the direct tax revenue collected to the Tax Refunds Trust Fund (TRTF).
"Tax refunds can only be made using the balance in the TRTF. As of May 31, 2018, the balance in the TRTF was only RM1.486 billion based on the records from the Accountant-General's Department, which is far lower compared with the RM16.046 billion required for the refunds that need to be made.
"In other words, there exists a shortfall of RM14.56 billion as of May 31, 2018, which resulted in 1,653,786 taxpayers not receiving their tax refunds as far back as more than six years ago.