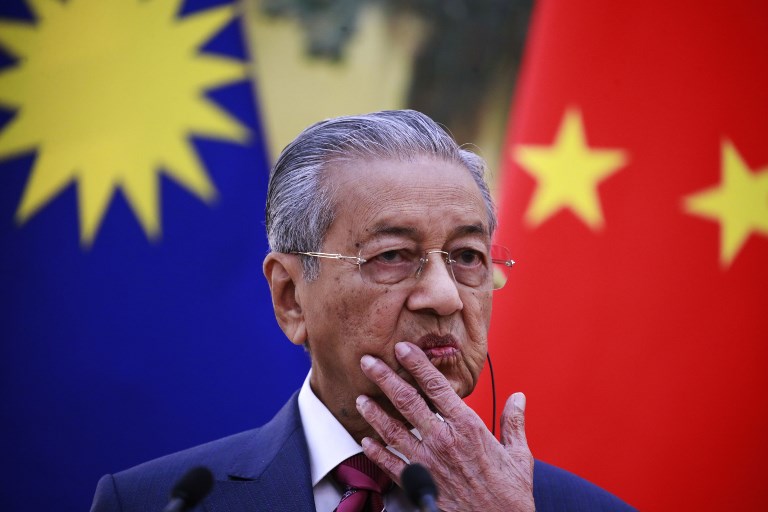 PETALING JAYA (Aug 29): Chinese daily Global Times has warned that China's public opinion on the Malaysia-China relationship is not "inconsequential" to Malaysia's interest, especially amid news of decisions that appear to antagonise China filtering out of Kuala Lumpur.
In an op-ed today, the publication said improving cooperation between both countries was the best way to strengthen bilateral ties, but disputes arising from cancellations of major infrastructure projects with Chinese contractors as well as remarks about the Malaysia-China Kuantan Industrial Park (MCKIP) as a challenge to Malaysian sovereignty have upset the Chinese.
"When such remarks are heard by Chinese people, the latter find it piercing. They will definitely make Chinese investors worry about Malaysian public opinion and whether such an atmosphere will affect investment in the country," it said.
The op-ed stated that while Prime Minister Tun Dr Mahathir Mohamad has promoted friendly cooperation between both countries and had urged Chinese companies to invest in and increase technology transfer to Malaysia, his remarks on China-funded projects "gave rise to confusion", it said.
"Like this time, it is startling to equate the controversy surrounding a factory wall with state sovereignty," it said.
Mahathir had earlier announced his intention to tear down the perimeter wall around the MCKIP in Pahang after complaints emerged that local elected officials were not allowed into the premises.
In an interview with Malaysiakini, he said: "Nobody has ever done that. You build a wall around an industrial park and you don't even allow Malaysians to go in.
"This is not the practice we use. We have hundreds of industrial park and they are all under Malaysian law. "So we need to take down walls and all that because these are wrong in our country."
Global Times said Chinese investors "have no intention of eroding Malaysian sovereignty".
"The MCKIP was established by joint promotion of the two governments. It is impossible for Chinese authorities to enforce any law there. The entire industrial park is protected by Malaysian law and is functioning under Malaysian law.
"If the industrial park's operation is at odds with local residents' interests, the Malaysian government should resolve the problems through coordination, instead of comparing them to sovereignty issues, which would probably only aggravate the disputes," it said.
Meanwhile, the publication also urged China to "understand and adapt to Malaysia's internal adjustments and remain consistent in cooperation with the country" while Chinese companies should protect their own interests.
"The Chinese government should also help them safeguard their interests so that expanding cooperation and settling disputes according to laws and regulations will become the norm," it said.