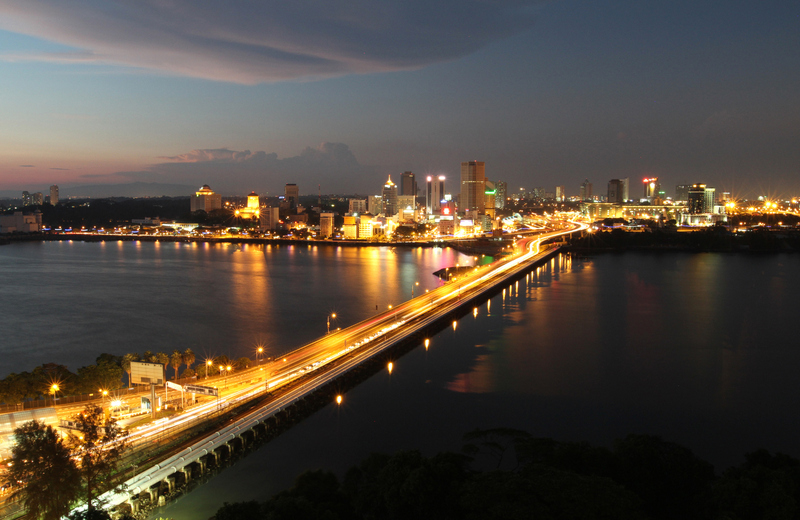 ISKANDAR PUTERI (August 30): To ease traffic conditions at the existing links, Johor plans to build a third link bridge in Sungai Rengit, Pengerang, Kota Tinggi district.
The Johor Causeway and the Second Link Crossing are the first and second crossings, respectively.
Mentri Besar Datuk Osman Sapian was quoted by The Star as saying the bridge would link the southeast part of Johor with Pulau Ubin in Singapore, and talks were currently underway with a company that showed a strong interest in undertaking the project.
"If everything goes as planned, we could see the bridge taking place within the next three to four years," said Osman.
The project was likely to be implemented under the Private Public Cooperative Unit (Ukas) of the Prime Minister's Department, said Osman to the daily.
"We need to get approval from the Federal Government on the project, and we will also talk with Singapore on the third link bridge," he said.
According to Osman, the Sungai Rengit-Pulau Ubin route was suitable, and shorter, at 3km.
The plan included an undersea tunnel from Pulau Ubin, for motorists to reach the mainland of Singapore.
He said the link would feature common immigration checkpoints for both Malaysia and Singapore. The Johor Causeway in Johor Bahru and the Second Link Crossing in Tanjung Kupang, Gelang Patah currently feature separate checkpoints.
The project is expected to boost development and economic activities in Pengerang, an additional boost that was to be gained from the on-going multi-billion ringgit integrated petrochemical complex.
"We want to spread development to other parts of Johor and not only within Iskandar Malaysia," the daily quoted Osman as saying.