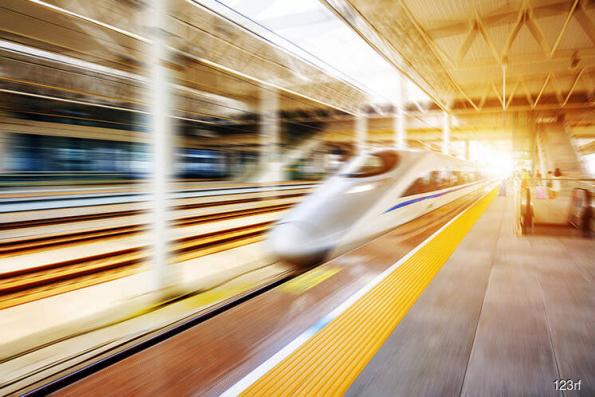 PETALING JAYA (Sept 5): China Communications Construction Co Ltd (CCCC), the contractor of the suspended East Coast Rail Link, is confident that the project – which was called off last month – will be restarted thanks to bilateral talks between China and Malaysia, reported South China Morning Post.
"Since the project involves both nations' economic and trading interests, we believe China and Malaysia will resolve the issue in a friendly manner."
"We believe the Malaysian parties – companies and government – will negotiate, taking Malaysia's economic development needs and its citizens' livelihood improvement prospect into consideration," said its overseas executive vice-president Li Qingwei at a results press conference in Hong Kong.
CCCC's goal of growing its full-year new bookings by 8% also hinges on the revival of the project, as it was a substantial portion of its order book last year, reported the daily.
The contractor had only increased new orders in the first half of this year by 1.7% to 428.8 billion yuan, with 28% of that coming from abroad.
Meanwhile, its interim net profit increased by 4.9% to 8.26 billion yuan.
Li said the project's cost – which is a reported RM55 billion – was derived after much due diligence and in-depth negotiation between CCCC and project owner Malaysia Rail Link Sdn Bhd, unlike claims made earlier by Prime Minister Tun Dr Mahathir Mohamad that the cost was "inflated" to disguise efforts to funnel money towards paying off debts by 1Malaysia Development Bhd.
A "typical" construction contract would include penalty terms for cancelling the project, said Li, who declined to reveal further details due to confidentiality.
The ECRL, along with the gas pipeline projects and other mega infrastructure projects, were the casualties of the Pakatan Harapan government which came into power in a surprise election victory against the decades-old Barisan Nasional coalition on May 9.
Meanwhile, another state-owned company, China Railway Group hopes to restart Bandar Malaysia, a mixed-use development centered on the now postponed Kuala Lumpur-Singapore high-speed rail, reported the Nikkei Asian Review.
"Since [Prime Minister] Mahathir [Mohamad] took office, he has expressed interest in pushing Bandar Malaysia forward," China Railway chairman Li Changjin said at an earnings conference on Tuesday.
Li told the media that the company was "considering" reviving Bandar Malaysia.