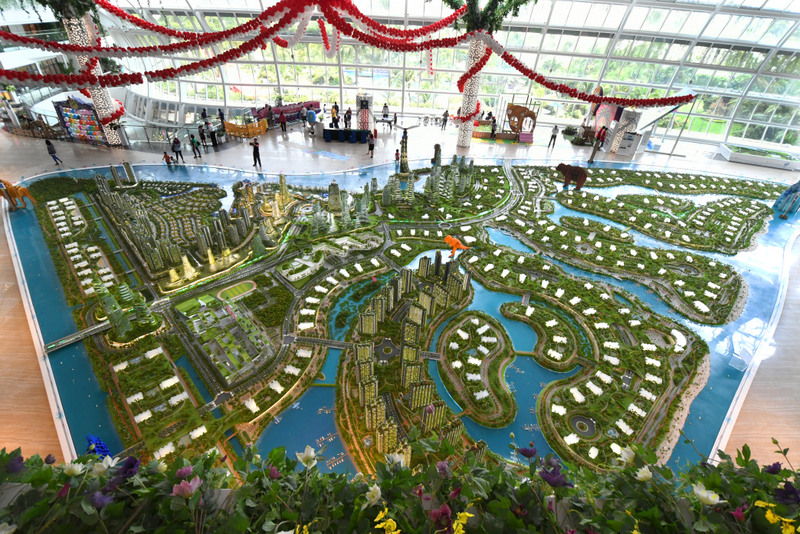 PETALING JAYA (Sept 12): There is a significant increase in Singaporean and Malaysian buyers of Forest City units thanks to marketing efforts in its sales galleries within both countries, said Country Garden Pacificview Sdn Bhd (CGPV) in a press statement today.
The company issued the statement in response to a report by The Washington Post on Sept 10 quoting an anyonymous company executive as saying: "They hate the way we do business. It is clear that the price of the property is too high for Malaysians, and [we have] specifically marketed toward the Chinese."
CGPV also said its project marketing efforts are starting to venture into different regions, namely Hong Kong, Macau, Taiwan, Singapore, Indonesia, Thailand, Laos, Myanmar, the Philippines, Dubai, and Japan.
"To date, our customer base is diverse and come from close to 30 countries and we expect this representation of home-buyers and investors to increase significantly in the near future."
The report by the American publication also stated that about 80% of the 18,000 units in Forest City were bought by the Chinese and that Country Garden Holdings – the Hong Kong-listed developer which is a joint venture partner in the company – was also "kind of forced" to label its project as a part of the Belt and Road Initiative to gain Beijing's backing.
CGPV responded to the report by saying that the individual quoted was not an official spokesperson and did not represent the company.
"We are surprised that The Washington Post did not provide CGPV the first right to comment on sensitive matters that were raised in the article. CGPV is open to engage with The Washington Post to clarify our side of the story or to address any information obtained by your reporter(s)."