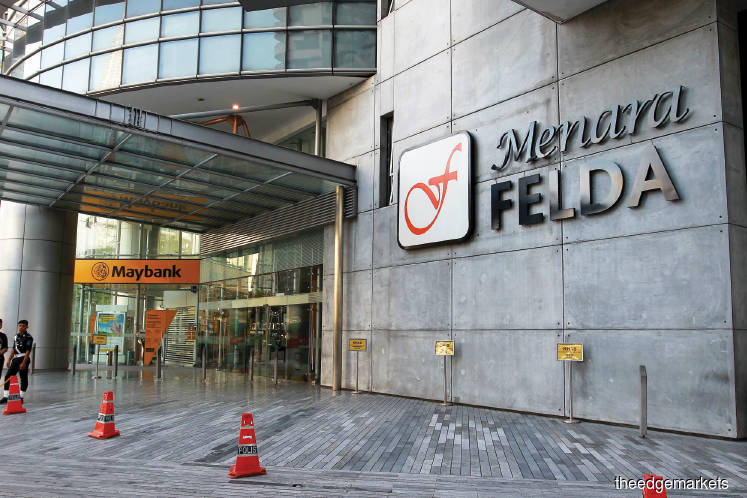 KUALA LUMPUR (Sept 20): Federal Land Development Authority (Felda) wants to restart a proper discussion with property developer Synergy Promenade Sdn Bhd (SPSB) to reach a win-win outcome regarding the controversial Kuala Lumpur Vertical City (KLVC) development.
"Firstly, I must make it clear that we have the land back, all (parcels) of it," Felda chairman Tan Sri Megat Zaharuddin Megat Mohd Nor said at a media briefing earlier.
KLVC has been the subject of controversy after investigations were launched by the Malaysian Anti-Corruption Commission on the transfer of ownership titles of Felda land to SPSB for the project, which raised questions of abuse of power and corruption.
KLVC was to be built on parcels of land owned by Felda at Jalan Semarak, comprising three towers — 68 storeys, 75 storeys and 70 storeys — with gross development value totalling RM2.5 billion.
SPSB previously said that in order to meet the financing needs for the project, the company transferred some of the land titles to secure funding. It has since transferred 20 acres of land, involving 16 titles, back to Felda following a memorandum of understanding signed earlier this year.
"The project is continuing for one project, which currently has about eight floors completed. As for the rest, both parties will have to address the continuity of the project moving forward," he said.
Megat Zaharuddin has also refuted claims that Felda did not want to speak further with SPSB. "They say a proposal should be made (on the continuity of the project) and that we had not responded but that's not true. It's them that did not want to talk.
"We have the committee set up for both parties and they are compiling info and will see if there is a need for further investigation.
"To be honest, it is not my policy to discuss this matter publicly. They say they don't want to raise this to the public either, yet they have said some things to the media which are not correct," Megat Zaharuddin said.
Last week, SPSB's management and board was reported as saying they had written to Megat Zaharuddin to request a meeting to discuss and resolve their dispute regarding the KLVC project amicably, failing which the company had said it would have no choice but to take legal action against Felda and/or its investment arm Felda Investment corp Sdn Bhd to seek compensation.
Earlier, in June, SPSB initiated legal action against former Felda chairman Tan Sri Shahrir Samad and Muar MP Datuk Razali Ismail, seeking damages of RM100 million for defamation, benefits, costs, and other suitable relief. — theedgemarkets.com