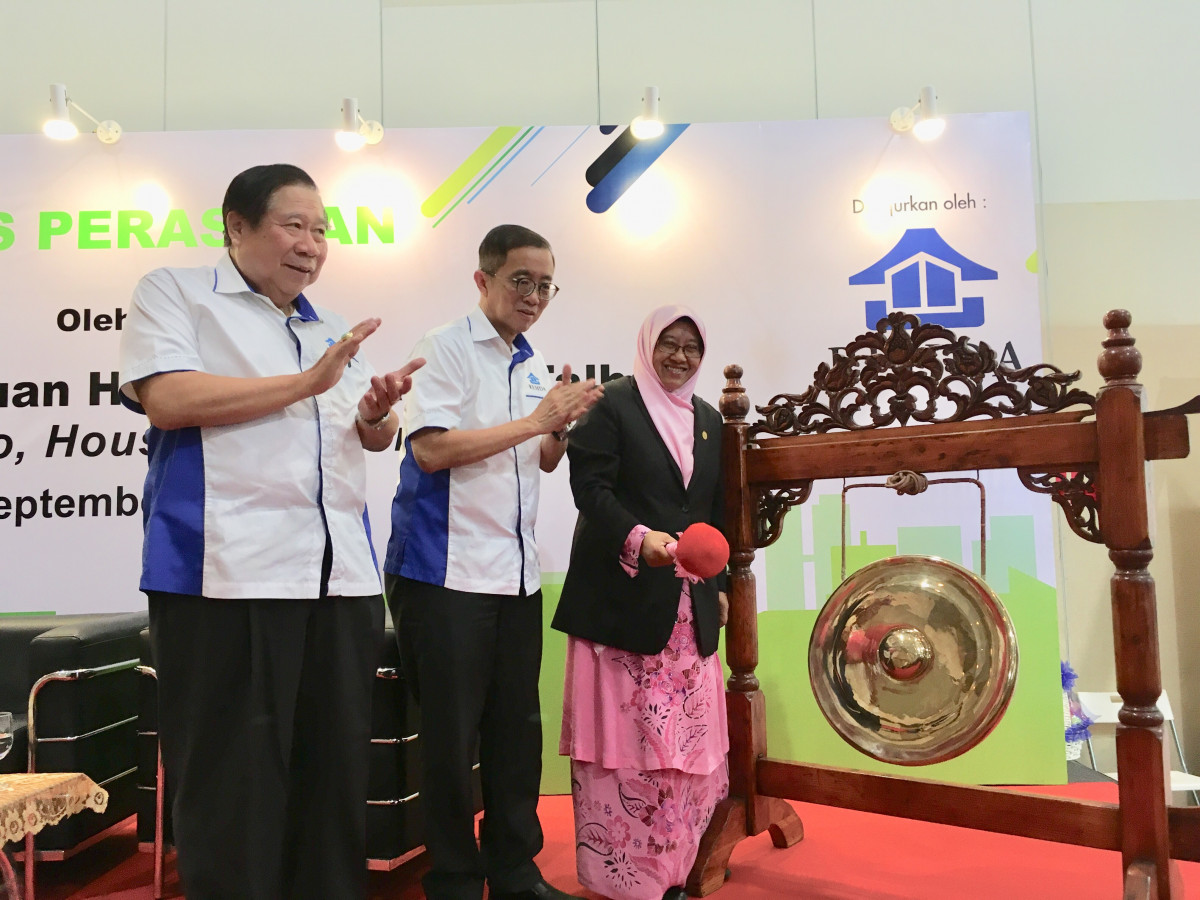 SHAH ALAM (Sept 21): Selangor state committee chairman for the Selangor state committee on housing and urban living Haniza Mohamed Talha has revealed that the state government is evaluating a proposal to provide collateral support to Rumah Selangorku (RSK) eligible buyers who has difficulty in securing their desired loan margin.
She said the state government at providing 10% of the property price to the bank as "collateral" for eligible buyers.
However, she didn't disclose the amount of allocation for this program and the details of the mechanism.
She said the Selangor government has shortlisted two banks to provide the end-financing, with the details to be unveiled in mid-October.
"In the initial phase, the program will be limited to Rumah Selangorku," she told reporters during the press conference after officiating the opening of Bumi Mapex 2018 today.
Although household debt has reached a critical level, Haniza opined that Bank Negara Malaysia should consider provide end-financing to homebuyers as property, unlike retail consumption or hire purchase loans, will enjoy capital appreciation over the years.
She said the state government has appealed to the federal government to discuss the matter with Bank Negara Malaysia.
On the progress of RSK, Haniza said since it was introduced in January 2014, Rumah Selangorku has encompassed 54 projects as at July this year, offering 28,639 affordable homes to eligible purchasers, surpassing its initial target of 15,000 houses.
These houses are priced from RM42,000 to RM250,000 per unit.
"This is the result of smart collaborations between government agencies like Perbadanan Kemajuan Negeri Selangor (PKNS) and developers. In the next five years, we are aiming to provide 30,000 affordable homes to the buyers," she added.