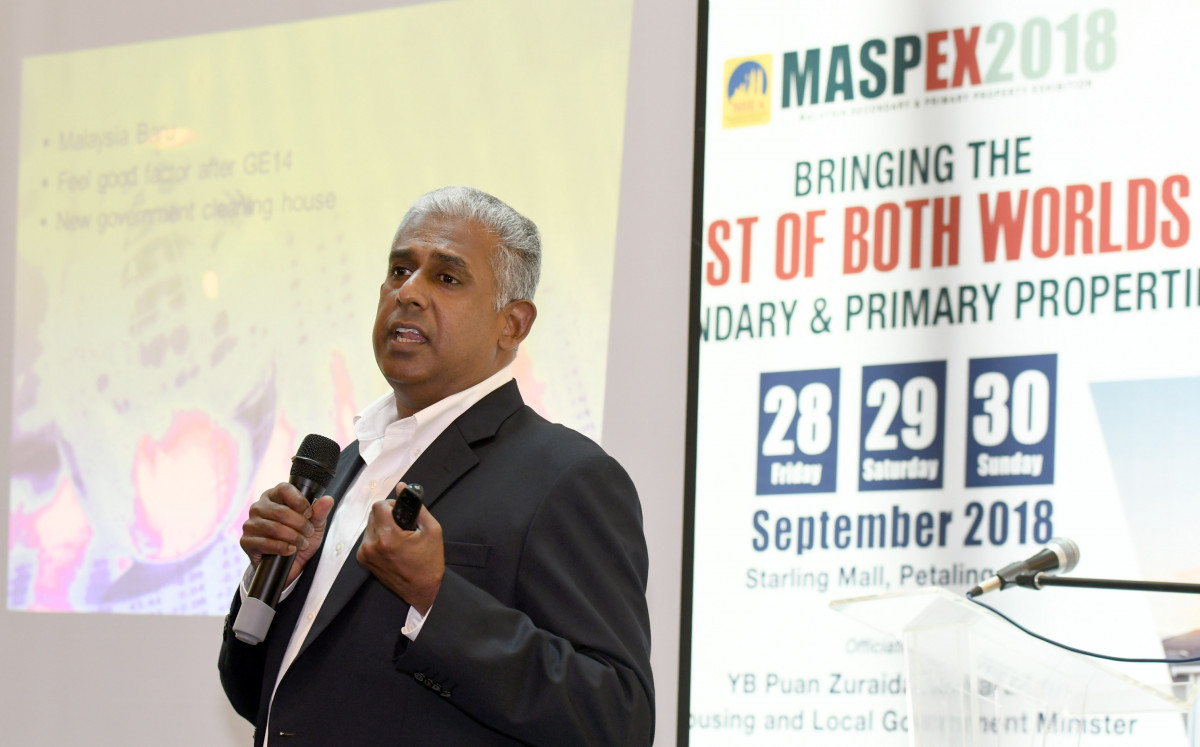 PETALING JAYA (Sept 29): Property investors should consider diversifying their portfolio into alternative assets such industrial properties, offices and shops, rather than concentrating all their investments in a single type of property, according Axis REIT Managers Bhd head of investment Siva Shanker.
He observed that in recent years, over 60% of property transactions are from the residential segment.
For instance, according to the National Property Information Centre's data, 62.4% of the property transaction in 2017 are residential properties.
"Malaysian need to indulge less in residential property and starts to look at other types of properties which has growing potential and giving investors rental income," Siva said during his session titled "Real estate investment – Is there ever a right time?" at the Malaysia Secondary and Primary Property Exhibition (Maspex) 2018 today.
Besides expanding their investment portfolio, he also advised purchasers to look for ideal investment properties in suburban areas which has growth potential.
"It's okay to live further away from city centre as these are the areas which offering more affordable options and attract the out-of-towners, with increasing population, these areas will expand in fast pace," he explained.
On investment timing, he noted that there's never a right timing for investment, but one must remember to "buy when people are rushing to sell and sell when people rushing to buy".
He observed that the first quarter data has shown transaction volume and value has increased 4.39% year-on-year to 79,504 cases worth RM35.17 billion in 1Q18, as compared to 76,163 properties valued at RM34.5 billion in 1Q17.
"This means that market is trending upward, I believe market will reach its peak in 2020 or 2021, before experiencing another property cycle," said Shanker.
Axis REIT Managers manages Axis Real Estate Investment Trust (REIT), which operates a portfolio of industrial and business spaces.
Organised by the Malaysian Institute of Real Estate Agent's (MIEA), Maspex 2018 featuring 25 exhibitors showcasing more than 1,000 properties with diverse choices across all property types and prices ranging from RM300,000 to over RM1 million.
EdgeProp.my is the media partner and sponsor for Maspex 2018.
Maspex 2018 is held at Starling Mall, Damansara Utama, from Sept 28 to 30.