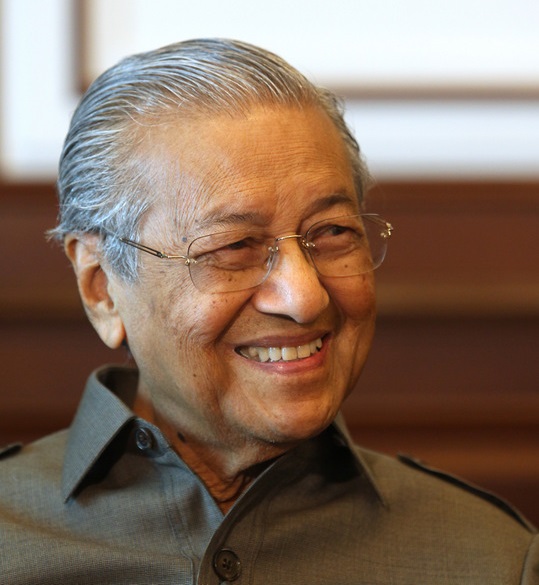 KUALA LUMPUR (Oct 15): Datuk Seri Anwar Ibrahim's landslide victory in the Port Dickson by-election last week was an expected good news, said Prime Minister Tun Dr Mahathir Mohamad.
"Of course I'm happy," Dr Mahathir said. "He is from the same party [as me] (Pakatan Harapan)."
Speaking to reporters at Parliament lobby today, Dr Mahathir said the election result in Port Dickson was expected, considering there were seven candidates in the running.
"We expected him to come back [to Parliament].
"The opposition was going to be split up between the six and the number seven will win. And he (Anwar) won big," Dr Mahathir said.
Separately, home minister Tan Sri Muhyiddin Yassin described Anwar's return as a historic moment in Malaysian politics.
"He [Anwar] has a role and responsibility in the move for parliamentary reform, which is what Pakatan Harapan has included in its election manifesto.
"We hope the reputation of parliament is lifted to a higher level and the people can have the belief that whatever is decided in parliament is for the good of the people, and not just politics," Muhyiddin told reporters outside the Dewan Rakyat.
He also assured that the MPs will monitor the developments in this regard closely, and urged opposition MPs to also support the parliamentary reform, so it can be completed in a shorter time.
Anwar was sworn in as Port Dickson MP earlier today, after scoring a landslide victory at a by-election involving a seven-corner fight last Saturday (Oct 13).
Parliament started its sitting today, the second after Pakatan Harapan took over Putrajaya in the 14th General Election in May. — theedgemarkets.com