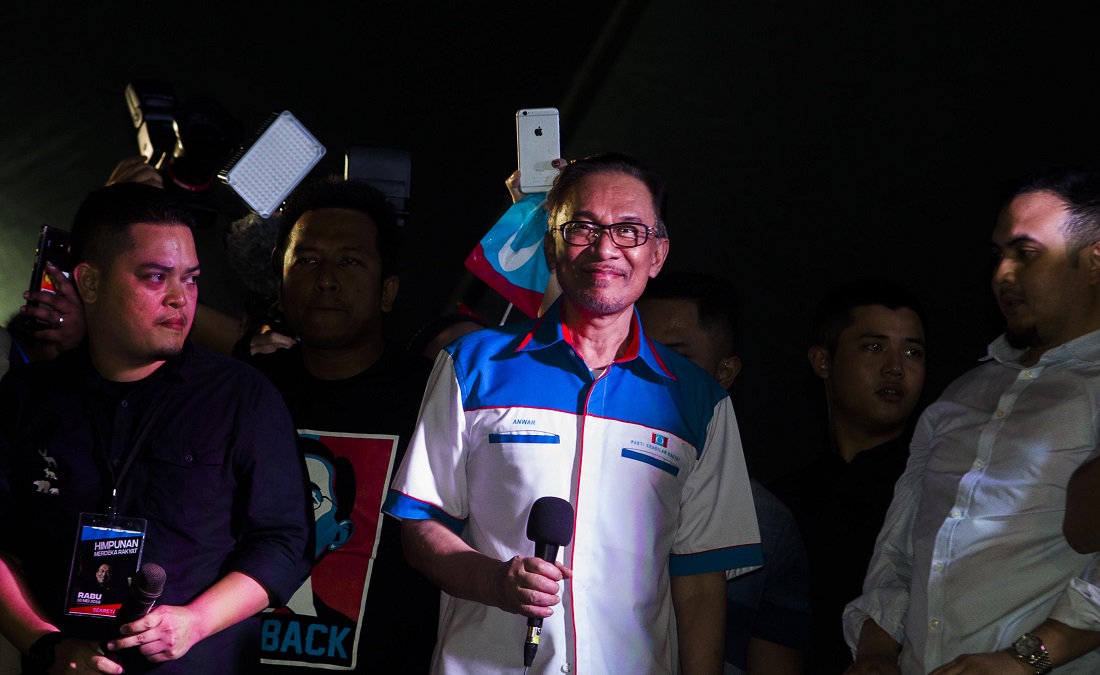 KUALA LUMPUR (Oct 15): Datuk Seri Anwar Ibrahim, who was sworn in as member of Parliament for Port Dickson today, said there has been no talk about him being appointed to the Cabinet.
Anwar, who is tasked to spearhead the parliamentary reform, said that he is not looking to take up any formal position in the Parliament to avoid any red tapes in revamping the institution.
"I have said to the prime minister (Tun Dr Mahathir Mohamad) that I will only support and give my contribution to parliamentary reforms. But of course I will interact with ministers and other MPs, that is part of the job as an MP," he told reporters at the Parliament lobby today.
Anwar also said he does not see the absence of a formal timeline for him to take over as prime minister from Dr Mahathir as an issue.
"Let him have the space, the latitude to continue unaffected by these constraints or time or pressure.
"That is very important. Some of the decisions to be made by PM and the Cabinet are very key fundamentals decisions of policy, of reversing the decisions of the previous government and that will require unequivocal support by the Pakatan Harapan and that includes me," he added.
On that note, Anwar reminded Malaysian politicians that any decision should be in line with the demand of the public, which they represent.
"I always believe that political leaders or elites must represent the conscience of the majority.
"I think it is my duty to remind them that the success of any government, budget, or policy, must be shared by the common people. There is a limit on how elites in Kuala Lumpur can think, deliberate, discuss, and decide, but finally we have to trust the wisdom of the people," he added. — theedgemarkets.com