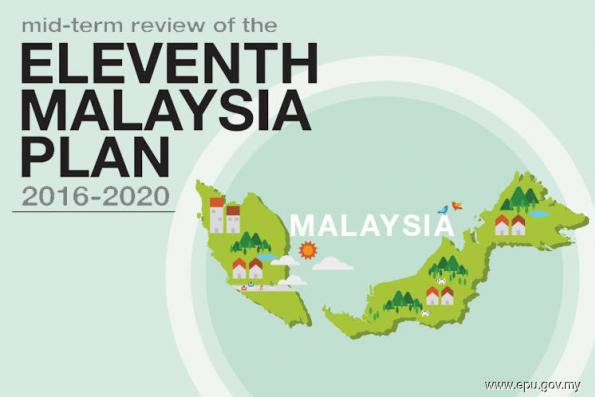 KUALA LUMPUR (Oct 18): The government remains committed to meet the socioeconomic needs of the rakyat through the undertaking of select high-impact projects, according to the Mid-term Review of the 11th Malaysia Plan 2016-2020.
The government will still have some 4,000 projects in the pipeline involving schools and hospitals, among others.
"In addition, public school projects across the nation, as well as rural water and electricity supply projects in Sabah and Sarawak will further enhance the wellbeing of the rakyat," it added.
In-page MRec
Projects that have been revised include the East Coast Rail Link and the Kuala Lumpur-Singapore High Speed Rail. Also, failing to make the list is the MRT3 Circle Line.
Projects which made the cut include:
Greater Klang Valley:
- Sungai Besi-Ulu Kelang Elevated Expressway (SUKE)
- Damansara-Shah Alam Highway (DASH)
- Putrajaya-KLIA Highway (MEX II)
- Digital Free Trade Zone (DFTZ)
- River of Life
- MRT2
- LRT3
Johor:
- Gemas-Johor Bahru Electrified Double Track
Perak:
- West Coast Expressway (Perak-Selangor)
Kelantan:
- Expansion of Sultan Ismail Petra Airport, Kota Bahru
Pahang:
- Central Spine Road (Bentong Bypass)
Penang:
- Expansion of Penang International Airport
- Lembangan Sungai Pinang flood mitigation project
Kedah:
- Sungai Muda flood mitigation project
Sabah and Sarawak:
- Pan-Borneo Highway
- Rural Water Supply projects
- Rural Electricity projects
- Petronas Floating Liquefied Natural Gas 2