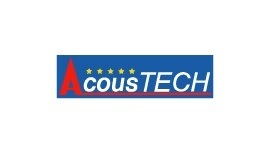 PETALING JAYA (Nov 8): Acoustech Bhd has entered into an agreement with Jaya Mapan Sdn Bhd to acquire a block of serviced apartments in Melaka for a purchase consideration of RM18 million, The Star reported yesterday.
According to the report, Acoustech said in a filing with Bursa Malaysia that the purchase would be conducted through wholly-owned subsidiary Teras Eco Sdn Bhd.
The purchase of the 44-storey building with 306 serviced apartments will be satisfied via a combination of cash amounting to RM8.11 million and shares of to RM9.89 million at an indicative price of 43 sen per share.
The building (Block C) is located in Kota Laksamana and the purchase will include all pre-existing structures.
Block C is part of the mixed development The Green.
The Green is 3.5km from the Melaka City Centre and comprises two blocks of luxury serviced apartments (Block B and Block C that will be acquired by Acoustech), Block A (a 16-storey hotel) and 10 units of 4-storey shop offices.
The report said that "save for Block C, other components of the mixed development are currently undergoing construction by Jaya Mapan".
Acoustech said the acquisition would give it an opportunity to acquire the rights for a development with good potential as the project is strategically located.
Construction work is projected is set to completed by 2022.