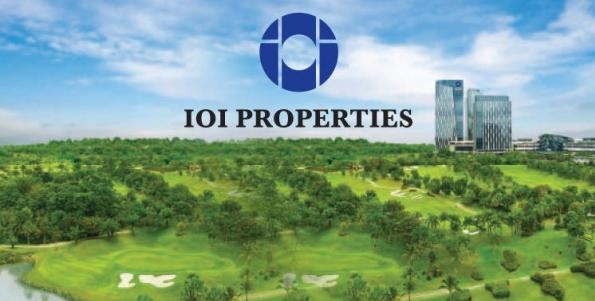 PETALING JAYA (Nov 24): Talks abound about an unspecified corporate exercise in the works at IOI Properties Group Bhd – with Maybank Investment Bank Bhd said to have an important role in the exercise, reported The Edge Malaysia.
While there is not much information at this point, a source told the business weekly that it "made sense" if the corporate exercise has been in the works for a while, coupled with the dampened sentiment of the property market.
Sources at the investment bank declined to comment on the exercise.
Shares in the property counter closed at RM1.65 last Thursday (Nov 22), translating into market capitalisation of RM9.08 billion.
Meanwhile, its net assets per share as at end-June was RMM3.33, more than double its current share price.
According to its annual report, its property portfolio includes 380 acres in Malaysia including IOI Resort City in Putrajaya and leasehold land in Dengkil, Sepang, Selangor that expire between 2019 and 2113, with an ongoing mixed-use development, IOI City Mall in Puchong which has a carrying value of RM1.57 billion as well as land for future development with a carrying value of RM1.83 billion.
Abroad, it has an integrated mixed use development comprising office towers and a retail podium which is still under construction in Central Boulevard in the Marina Bay Area in Singapore, which has a 99-year lease. As at end-June, the project's carrying value is RM8.09 billion.
Meanwhile, the group also has two parcels of land that are 20 acres cumulatively in Xiang An District, Xiamen in Fujian Province with an ongoing mixed-use development with a carrying vcallue of over RM2 billion.
In total, the group has almost RM21 billion worth of land.
Meanwhile, its current share base is 5.51 billion shares, while its largest shareholder is 79-year-old Tan Sri Lee Shin Ching, who along with his wife and children hold 3.57 billion shares or 64.94% of the company's shareholdings.
The next largest shareholders are the Employees Provident Fund which holds a 6.66% stake and various funds under Permodalan Nasional Bhd which hold 6.3% in total as at end-August.