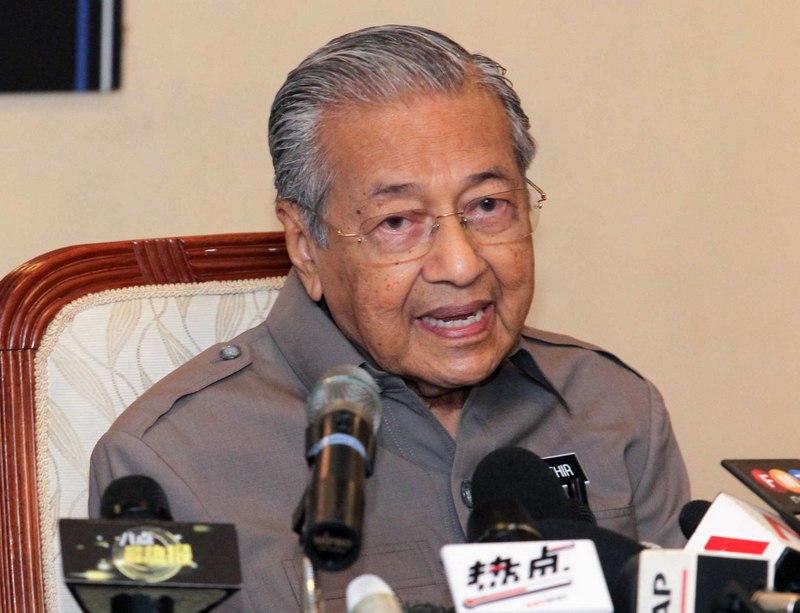 KUALA LUMPUR (Nov 29): Prime Minister Tun Dr Mahathir Mohamad has warned politicians to not take advantage of distress situations such as the riot at the Sri Maha Mariamman Temple, Seafield, USJ25, Subang Jaya on Monday.
In his address today, via an emergency motion, to the Dewan Rakyat on the temple fight, Dr Mahathir said the government is very disappointed with the riot that took place there.
"It is important that we all know that the security and stability of the country is our collective responsibility. Together we strive to maintain this peace. I urge all not to take any action or to issue any provocative statement which may cause any dissatisfaction with any party," he said.
"We want this to be handed over to the authorities and I ask all parties, whether in this House or the public, to be cautious when issuing statements or sharing any news about the event as there are a lot of fake and false news being distributed. To politicians and leaders of non-governmental organisations, no one should try to take advantage [of] such distress situation.
"The government does not intend to restrict freedom of expression but if what is being said is not true and threatens public order, we will not hesitate to take action," he added.
Dr Mahathir also said irresponsible misconduct that resulted serious injuries to firemen and police, and damage to public and private property, will be not taken lightly by the authorities.
"The incident (that) occurred in the Sri Maha Mariamman temple area was a criminal offense by irresponsible parties.
"In the event of a crime, anyone involved directly or indirectly, or those who are found to be the mastermind, or attempts to take advantage of the event, stern action will be taken based on existing laws. The government does not take lightly such incidents which could lead to greater problems involving racial harmony," he said. — theedgemarkets.com