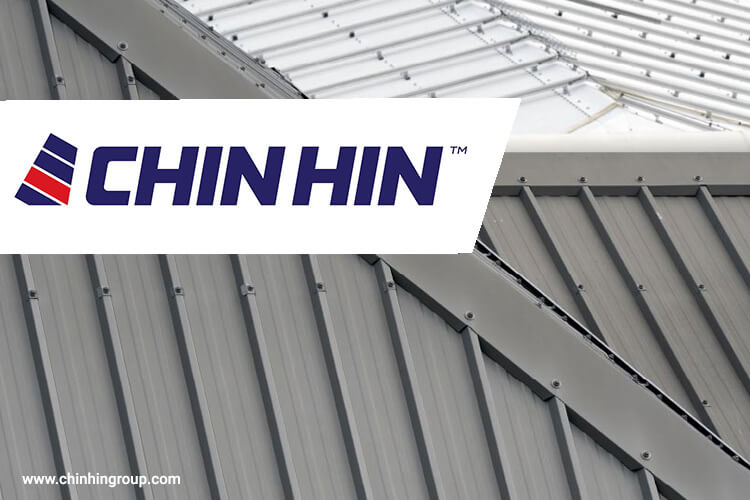 KUALA LUMPUR (Dec 3): Bogged down by the slowdown in construction and housing activities, building materials manufacturer Chin Hin Group Bhd plans to capitalise on opportunities in renewable energy where the government's allocations will be enlarged.
In a recent interview with The Edge Financial Daily, managing director Chiau Haw Choon said the group is confident of securing at least 10% to 20% of some RM2 billion worth of government solar jobs to be awarded next year given its acquired expertise.
The government's push for renewable energy use bodes well for Chin Hin as it owns a 45% stake in Solarvest Energy Sdn Bhd, through Atlantic Blue Sdn Bhd — a turnkey engineering, procurement, construction, and commissioning (EPCC) solutions provider specialising in large-scale solar farming.
Atlantic Blue, which was acquired in August 2017, boasts of a 15% market share with more than 230-megawatt solar energy projects throughout the country.
The acquisition, which Chin Hin undertook to involve itself in solar power and to diversify its customer base, also gave the company a 45% stake in Atlantic Blue's other solar-related entity, Powertrack Sdn Bhd.
"I think we will have a very high chance of securing at least 10% to 20% of the jobs. That would be good enough for us," Chiau said of the announcement last month by Energy, Technology, Science, Climate Change and Environment Minister Yeo Bee Yin that Putrajaya will be undertaking an open tender in 2019 for an estimated RM2 billion worth of projects under the third cycle of the large-scale solar (LSS3) scheme.
The scheme aims to boost the portion of renewable energy from 2% (as at 2016) to 20% of the country's total electricity generation mix by 2025.
Chiau, 35, pointed to Chin Hin's advantage in the sector, adding the focus would be on completing ongoing LSS2 jobs before bidding starts next year.
"Also, it should be noted that there are not many EPCC players right now. We will definitely be one of the industry players that will benefit from this business opportunity," he said.
From humble beginnings as a modest building materials trader in Alor Setar 50 years ago, the Main Market-listed company mainly serves the building and construction industries, and is valued at RM385 million.
Its diversified business portfolio can be largely grouped into three — concrete solutions manufacturing, door solutions, and civil and structural engineering; distribution of building materials, trading and logistics, and renewable energy.
For the financial year ended Dec 31, 2017, some RM625 million or 60% of Chin Hin's total revenue of RM1.02 billion came from the distribution of building materials and provision of logistics.
"This year, construction and housing activities have actually slowed down by a lot, and that is showing an impact on us. In fact, profits for all major contractors too have declined," Chiau observed.
The challenge of a weaker operating environment is further exacerbated by pre-opening expenses of some RM10 million incurred for its new business ventures, including the "big ticket" Starken Drymix Solutions Bhd and G-Cast UHPC Sdn Bhd.
"You can't do away without pre-opening expenses when you start a new business. But we are hoping that our new ventures will turn positive next year and start contributing in terms of profit," he said.
The group is actively growing its overseas orders in Sri Lanka and the Philippines, which Chiau said has been good because there are fewer competitors.
"For this year itself, our [overall] performance may not be as great as last year. But next year will definitely be a better year without the pre-opening losses. I think we can achieve a double-digit bottom line growth on-year for FY19," he added.
For its third quarter ended Sept 30, net profit improved 6.5% year-on-year to RM6.40 million. Revenue grew 6.8% to RM278.71 million.
Cumulative net profit for the nine-month period was 30.2% lower to RM14.72 million while revenue increased 9% to RM828.34 million.
Chin Hin's share price, which closed unchanged at 70 sen last Friday, is 41% down from its Dec 29, 2017 close of RM1.94. The stock is currently trading at a price-earnings ratio of 16.8 times.
This article first appeared in The Edge Financial Daily, on Dec 3, 2018.