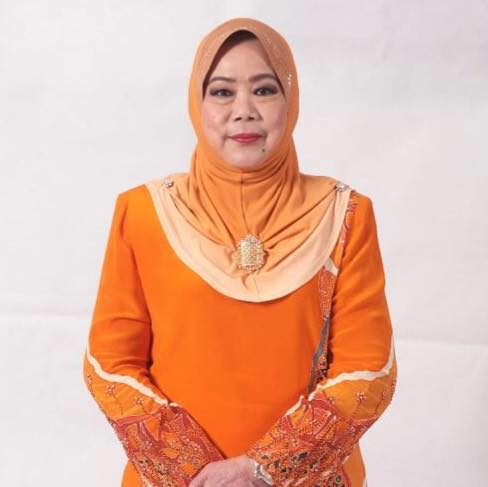 KUALA LUMPUR (Dec 6): More names have cropped up in the Public Accounts Committee's (PAC) probe into the alleged tampering of the final audit report on 1Malaysia Development Bhd (1MDB), following a session between the committee and Auditor-General (AG) Tan Sri Dr Madinah Mohamad, who made the tampering claim, says PAC chairman Datuk Seri Ronald Kiandee.
Speaking to reporters after taking Madinah's statement here, Kiandee said there is "no necessity" to call her up again.
Madinah's session lasted for six hours from 11am to 6pm, excluding a one-hour lunch break.
She was the second person to be called up by the PAC this week after her predecessor, Tan Sri Ambrin Buang, who signed off the report in 2016.
Madinah, when met after the meeting, also confirmed she has provided the PAC with a copy of the unedited version of 1MDB's final audit report. She revealed on Nov 25 that the tamperings were committed during the report's preparation in 2016.
The PAC is scheduled to call up former government sector audit director Saadatul Nafisah tomorrow to have her statement recorded.
After that, the PAC's inquiry will continue next month, said Kiandee.
On claims by sources close to the inquiry that Ambrin insisted yesterday that the unedited copy is essentially a draft and not a final version, Kiandee said, "We will weigh it. Madinah's statement today is in line with her press statement [on Nov 25]."
Separately, Madinah said she will leave the matter to the PAC after having provided it with the unedited audit report, and that she would submit more documents to support her claim.
"Some of it (document) has been passed to the PAC," she said.
1MDB's final audit report was submitted to the PAC on March 4, 2016, when Ambrin was AG.
On Nov 23, 2018, Madinah — who was appointed to replace Ambrin on Feb 23, 2017 — briefed the cabinet on the alleged tampering of the report. She then issued a statement on Nov 25 with her allegations.
It is unclear as to why the matter was not highlighted earlier.
The key amendments, according to Madinah, included the removal of a paragraph or paragraphs stating that Low Taek Jho (Jho Low) had attended a meeting of 1MDB's board of directors, as well as the removal of a paragraph or paragraphs stating there were two versions of 1MDB financial statements for the year ending 2014.
The changes were allgedly made under the instruction of then-prime minister Datuk Seri Najib Razak, his former chief private secretary and former Bank Rakyat chairman Tan Sri Shukry Salleh, and former 1MDB president and chief executive officer Arul Kanda Kandasamy.
A local daily reported yesterday that Ambrin insisted the final report was not tampered with, and that the "untampered" report exposed by Madinah was "merely a draft".
This article first appeared in The Edge Financial Daily, on Dec 6, 2018.