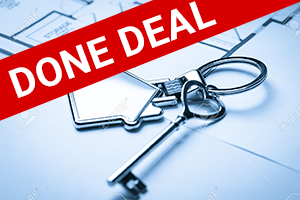 Sold for: RM450,000
Concluded by: Flohrence Yong (REN 03821, 012-329 6826) of Maxland Real Estate Agency
When: October 2018
Noteworthy:
● Land size: 1.4 acres (63,248 sq ft)
● Freehold
● Individual title
● Terraced land with solid ground
● Views of orchard and pond
Orchard Heights is a 187-acre agriculture estate located in Karak, Pahang which has been divided into 120 individually-titled lots, said negotiator Flohrence Yong of Maxland Real Estate Agency who specialises in land deals in Karak and Bentong.
The lot in this particular transaction measures 1.4 acres. Its vendor is a retiree while the buyers were a couple seeking a piece of land to build their weekend holiday cum retirement home while the seller was leaving to join her grandchildren overseas.
The buyers were looking for land on high ground and good views, Yong told EdgeProp.my.
She said RM450,000 was a fair price as the land has an individual title, is terraced and comes with a big platform that saves the buyers time and money as they do not have to flatten the land.
"The buyers plan to invest RM200,000 to RM300,000 to build a house on the land. By investing a total of RM650,000 to RM750,000, you can own a bungalow house on over an acre of land with mature fruit trees around. It was an attractive deal to the buyers," Yong observed.
As at Dec 19, there was no listing of Orchard Heights land in EdgeProp.my.
Interested to buy properties in Karak, Pahang​? Click here.
Editor: To real estate agents — Have you just concluded an interesting deal? We would love to hear from you! Contact us at [email protected]