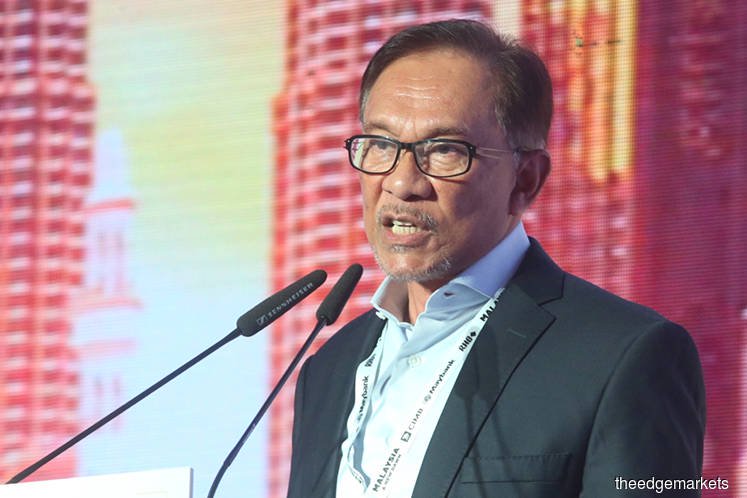 KUALA LUMPUR (Jan 3): Parti Keadilan Rakyat (PKR) president Datuk Seri Anwar Ibrahim has said that Prime Minister Tun Dr Mahathir Mohamad "must be given the space to lead the government for the duration that we have agreed upon".
Following an hour-long meeting with the prime minister yesterday, Anwar tweeted that "he (Dr Mahathir) has the full support of PH (Pakatan Harapan)".
On Tuesday, PH secretary-general Datuk Saifuddin Abdullah said there was no official agreement that Dr Mahathir would serve as the country's prime minister for two years.
Saifuddin had also said Pakatan had only made the decision that Anwar would be appointed as the next premier after Dr Mahathir.
Recently, the issue of transfer of power was brought up by several delegates at the Parti Pribumi Bersatu Malaysia (Bersatu) annual general assembly over the weekend. The delegates suggested that Dr Mahathir be allowed one full term.
Dr Mahathir is also the Bersatu chairman.
On contentious issues with Singapore, Anwar said "Tun M (Dr Mahathir) and I agreed on the same strategies."
Malaysia has locked horns with Singapore over various issues, which include a dispute about airspace and water supply to the republic.
Anwar also said that he had shared with Dr Mahathir the details of his recent meeting with the Philippines president Rodrigo Duterte.
In addition, Anwar said he had also asked for Dr Mahathir's guidance on his upcoming meeting with India's prime minister Narendra Modi.