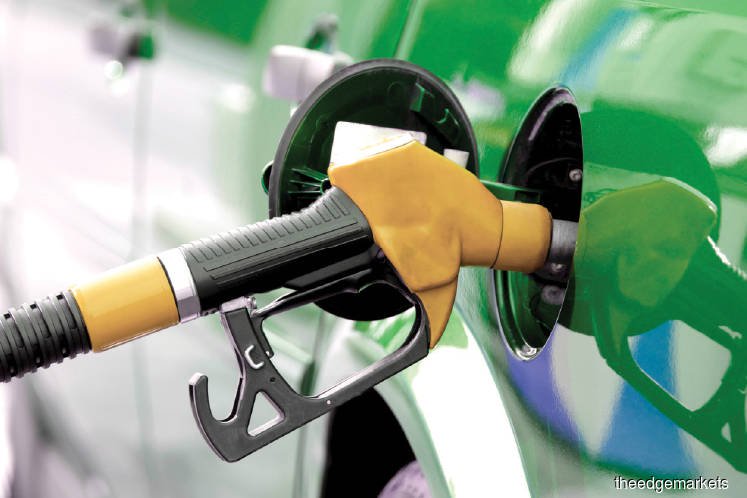 KUALA LUMPUR (Jan 4): The retail price of RON95 petrol will be reduced to RM1.93 per litre from midnight tonight. The current price is RM2.20 per litre.
The price of RON97 petrol will come down to RM2.23 per litre from RM2.50 per litre, and diesel price to RM2.04 per litre from RM2.18 per litre.
Finance Minister Lim Guan Eng, who announced this in a statement today, said the government has decided to implement a weekly review of retail petrol prices starting this week.
The decision was made after the matter was discussed at a Cabinet meeting on Wednesday.
Lim said the announcement of new prices will be made every Friday and will be effective after midnight beginning on Saturday through the next Friday.
He said the weekly review of prices will be done under the Automatic Pricing Mechanism (APM) formula, while taking into account additional commissions or margins for petrol station operators.
"The decision on retail petroleum product price adjustment has taken into account the views of all parties involved, including the Petroleum Dealers Association of Malaysia (PDAM), which had met the prime minister and requested a review of the margin rate for petrol station operators, a component under the APM formula," he said.
Lim said the government has agreed that the margin for petrol station operators be increased by 2.81 sen to 15 sen per litre for RON95 and RON97, and by three sen to 10 sen per litre for diesel. The last time this margin was adjusted was in 2008.
Lim also reiterated that the government is committed to implementing a policy that stabilise the retail prices for petroleum products, meaning when global oil price reduces, the retail price for petroleum products will drop as well to benefit consumers.
However, he said when global market prices increase, in order to protect consumers from the price hike, retail price for petroleum products will be capped at RM2.20 per litre for RON95 and RM2.18 per litre for diesel.
Lim said prices will be fixed in this manner until the implementation of targeted subsidy for RON95 in the middle of this year. Then, petrol prices will be floated according to the market prices. — theedgemarkets.com