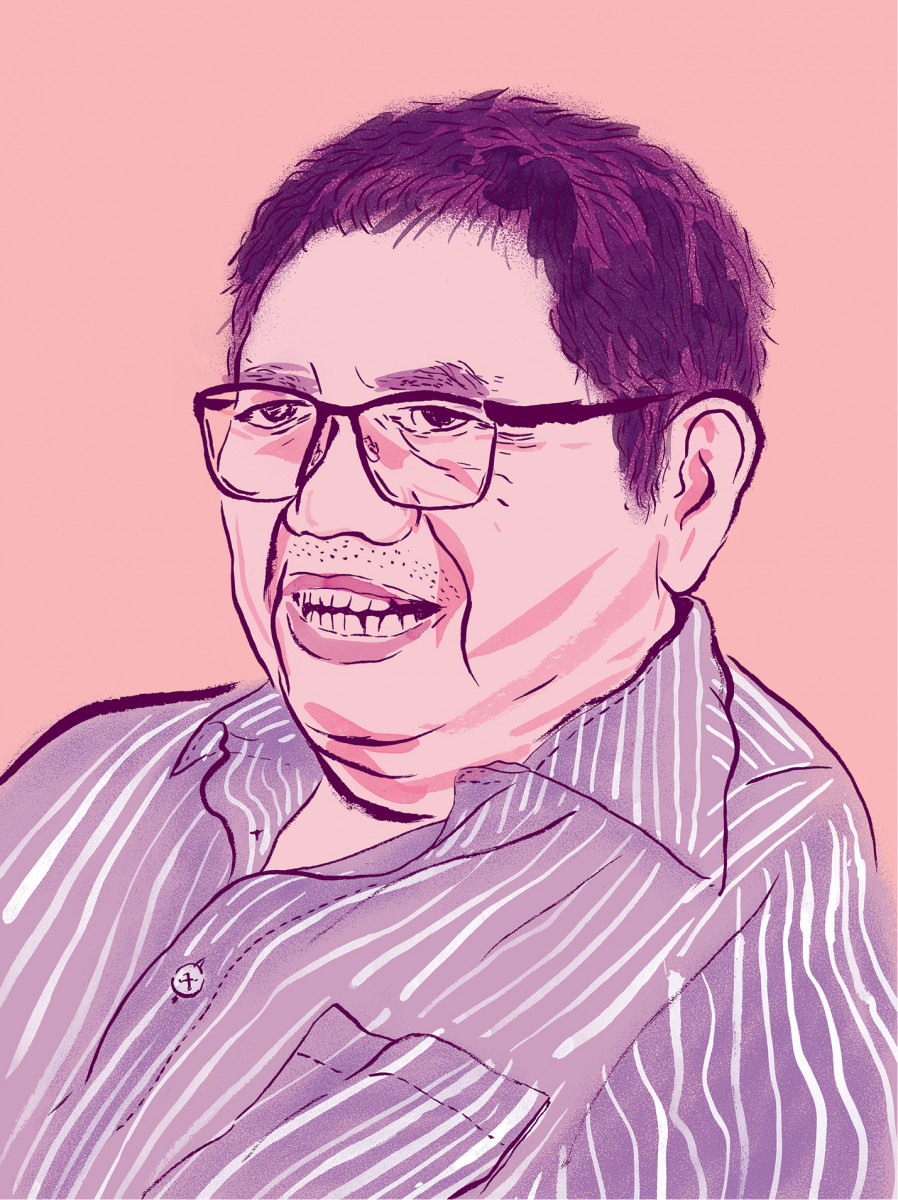 "Come in, COME IN," calls out Datuk Mohammad Nor Khalid, 67, with a wide welcoming grin which immediately dispelled any pesky butterflies in my stomach ahead of a meeting in Ipoh with one of Malaysia's most loved and revered cartoonists.
Looking a little older of course, and crowned with an air of distinction courtesy of his salt and pepper hair, Datuk Mohammad still bears more than a passing resemblance to his legendary alter ego, Mamat. Yes, Datuk Mohammad Nor Khalid is none other than Lat, Malaysia's legendary cartoonist. As a child, his rotund physique earned him the pet name "Bulat" which was affectionately truncated to "Lat" and the moniker has stuck ever since.
I imagine that everyone meeting Lat for the first time leaves with the feeling that they have forged a unique connection with him and I am no different. Perhaps it is partly a familiarity gained from reading his cartoons, or maybe it is his familiarity with all of us, his fellow Malaysians, which makes everything feel so natural. Whatever it is, we are drawn in by his warmth and charisma, as well as his underlying sense of mischief which seems to constantly simmer below the surface.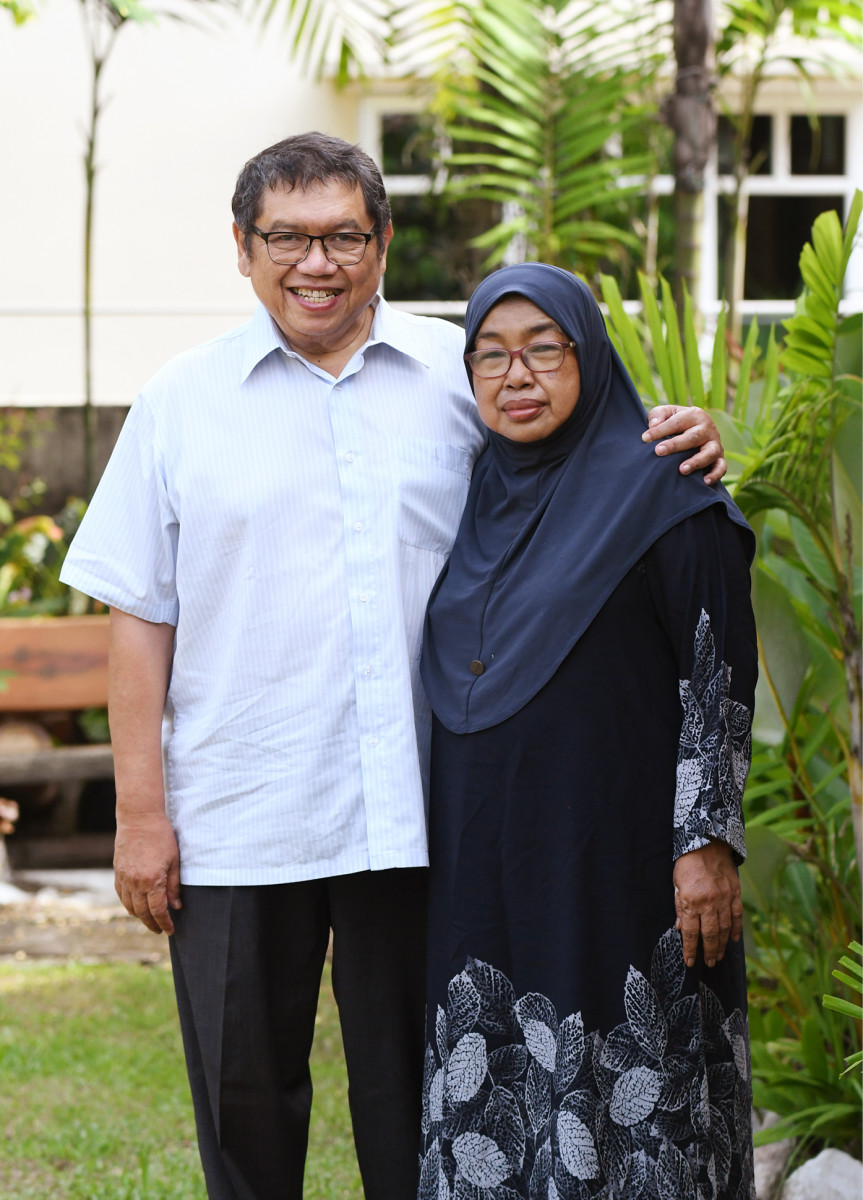 Whilst my travelling companion, Salwah Abdul Shukor (an authority on Lat!) was no stranger to this household, my very first encounter with Lat almost felt like a reunion with a long lost childhood friend, and that surreal sensation is testament to the subliminal bond that he has established with his readers over the years. His informed drawings and especially his editorial cartoons for the New Straits Times perfectly captured Malaysian life with a humorous, satirical and au fait flavour, which garnered a large and loyal audience who empathised with his observations. Forever immortalised in our memories, Lat's illustrations and stories are literally part of the fabric of our nation.
Yet, the cartoonist's life may have taken a different path had he not been raised by parents who encouraged his talent from an early age. The gifted autodidact started drawing from the tender age of 5 or 6, honing his undoubted skills by complying with his father's recurring directive to come up with instant sketches for visitors to their home, where the seeds of his life's work were first sown.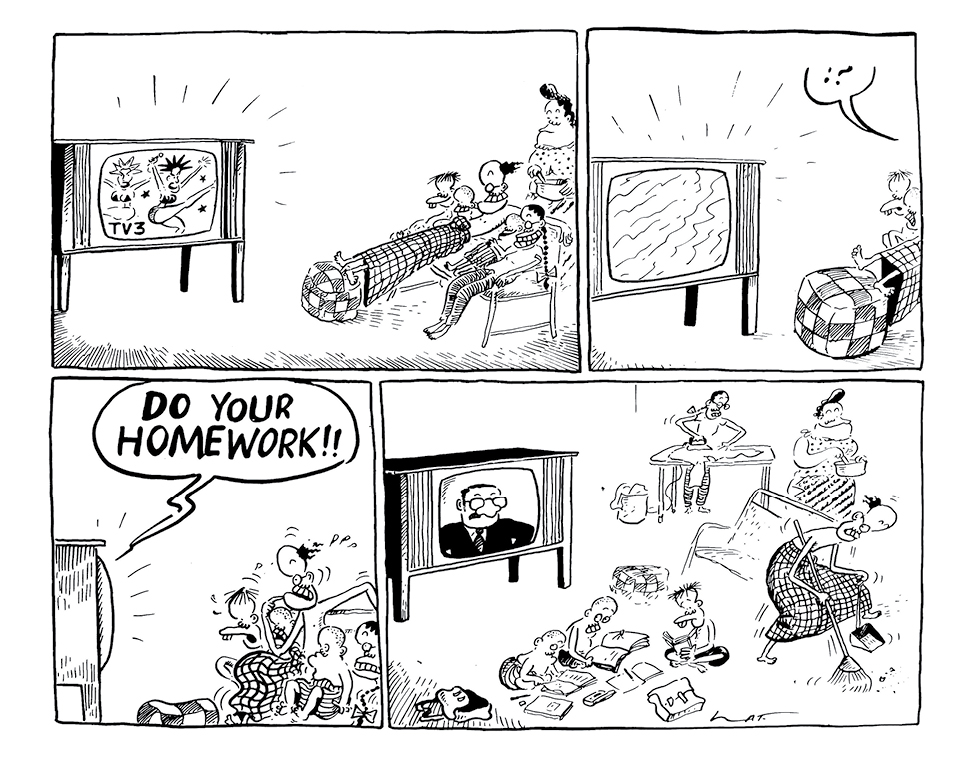 "My father too had a natural ability to draw, and encouraged me to develop my skills. He used to bring back rolls of paper from his office for my endless doodling. And when he was posted away from home for work, my father drew me letters instead of writing them," says Lat, whose esteem and reverence for his parents is asserted in the larger-than-life proportions that he attributes to them in all his illustrations. His drawings also hint at thematic and stylistic influences picked up from the Beano and Dandy comics which he devoured as a child, such as Mamat's messy hair style. "Those days, the good kids were illustrated with neat haircuts and the naughty ones like 'Dennis the Menace' had unruly hair," chuckles Lat as he alludes to a spirited childhood.
Such was his talent that Lat was selling his cartoons by the age of nine, going on to publish his first comic book at the age of just thirteen! "At 13, some boys were good at Maths, some were good in sports, and some others were just good looking and unfortunately, I was none of the above. But I knew that my drawings were special and this led me to submit my story — Tiga Sekawan Menangkap Penchuri (Three Friends Catch Thieves), receiving the princely sum of RM25 for it."
Even though he was earning a small sum each month from selling his cartoons, upon leaving school Lat was forced by circumstances to take on the job of a crime reporter. He credits Tan Sri Abdul Samad Ismail, who headed Berita Harian then, as the one who recognised his value as a cartoonist and who played a defining role in his career. However, it was serendipity that first brought Lat to the attention of Tan Sri Lee Siew Yee, then editor-in-chief of the New Straits Times, and the rest, as they say, is history.
It turns out that Lee not only influenced Lat's professional life but also his personal development. Despite being known as a commanding and aloof superior, the paternalistic Lee called Lat into his room soon after his father's passing to offer sage advice, "Your mother is getting on. You should get married. Have you got a girl-friend?"
We turn to the lovely Datin Faizah, Lat's charming wife and ask, "Was it a romantic courtship?" Her instinctive and categorical "No" was simultaneously countered by his confident "Yes" bringing matching grins to both their faces. Blessed with a wit as subtle and dry as it is piercing, it's no surprise that Faizah is the perfect foil for her celebrated husband.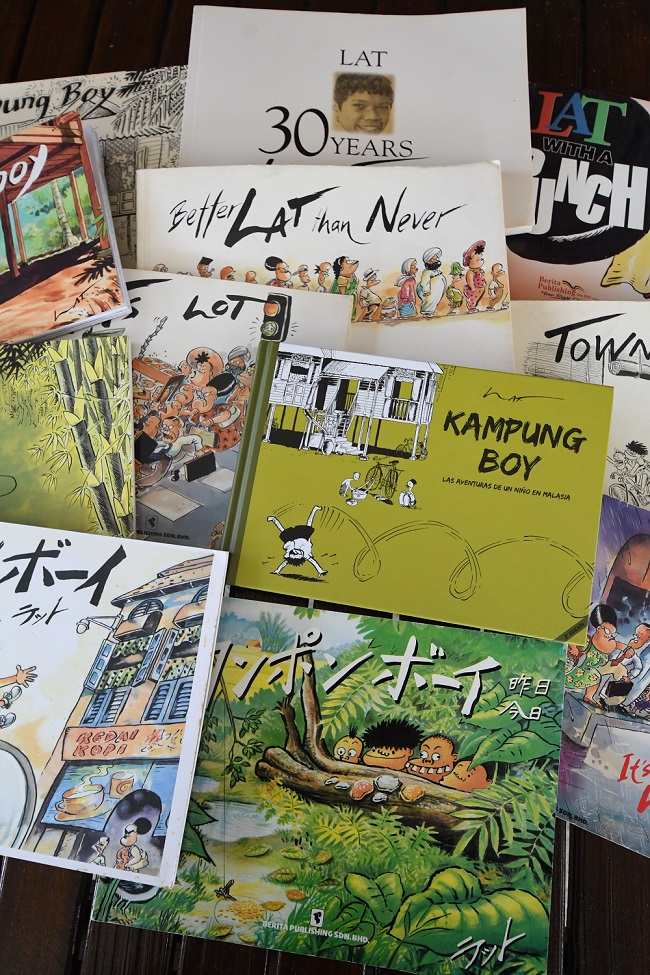 During the course of our interview, she shares amusing anecdotes and nuggets of information about her husband ("he's not fond of dieticians ever since one confiscated his Milo during a stint in hospital"). It is through Faizah that we learn of a personal note sent to Lat from the Iron Lady herself, the late Baroness Margaret Thatcher, past Prime Minister of the United Kingdom. She also tells us about the couple's experience aboard the Royal Yacht Britannia when invited to dine with Queen Elizabeth and Prince Philip during their visit to Malaysia in 1989. Not half bad for a simple kampung boy. As she regales us with tales of their past, Lat confides that Faizah operates as his 'personal Wikipedia' and is a fertile source of information on a comprehensive range of topics.
Since relinquishing his commitments as an editorial cartoonist for newspaper publications, Lat has been busy creating illustrations and new comics and is currently working on a graphic novel. But above all, it is his "Rumah Lat" project — a replica of his kampung house accompanied by an adjoining interactive gallery — which is his primary focus these days.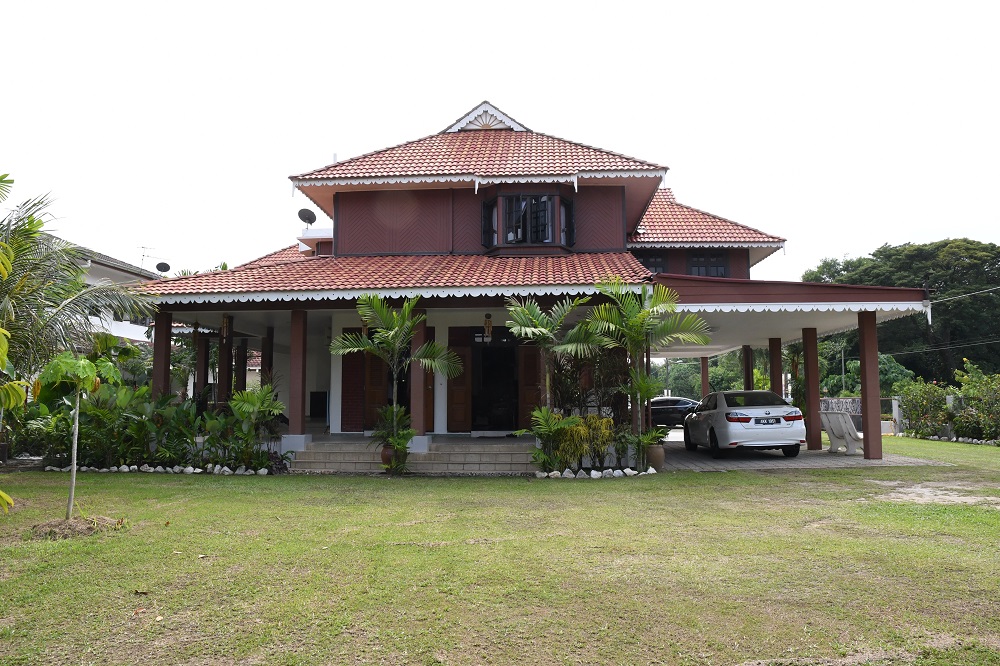 Meanwhile, the recent sea of change in the political landscape of Malaysia and the triumphant return of Tun Dr Mahathir Mohamad as the country's premier have seen renewed interest in some of Lat's older political cartoons which remain relevant, especially when viewed through the lens of an entirely different political climate than the one which prevailed back when Lat was lampooning the government of the day, along with some of its key protagonists.
However, when asked if he would ever be tempted to reprise his role as a political satirist, Lat says, "Although my drawings have always tried to engage in social happenings, I'm not interested in returning to editorial cartooning. There's no need lah, when at times you can enjoy a good laugh by just reading the headlines!" But if you did choose to satirise someone in this current climate, who would it be? "Who else?" retorts Lat with an affectionate chortle as he reveals that he covered Mahathir for more than two decades. As he says that, the image that comes to mind is not Tun's actual face but rather his caricature with oversized glasses, unnaturally wide mouth, sideburns and bush jacket, all of which have been seared humorously into the recesses of our collective consciousness.
Lat sums up his life's work, his motivation and his mindset perfectly when he tells us, "When creating cartoons, it's your intention that matters. What is your intention? If your intention is bad, don't draw. You can always pass your message or document the facts in a non-antagonistic way. I believe that to create good work, you must mix freely with people and form real human relationships. But what is most important is that we must get to know each other and learn each other's cultures. For me, this is the true blessing of living a Malaysian life. That we would share spaces, conversations and food, and in that small moment, find a bit of ourselves in each other. My hope is that we will never stop opening our homes and hearts, especially to people different from ourselves."
In those words, we find the source of Lat's incredible success. His work is ultimately borne out of a profound love for his country and his fellow Malaysians. Is it any wonder then that we all love him back?
Read other parts of the story here.
This story first appeared in Live! 2019 magazine. Download your copy of the magazine here.