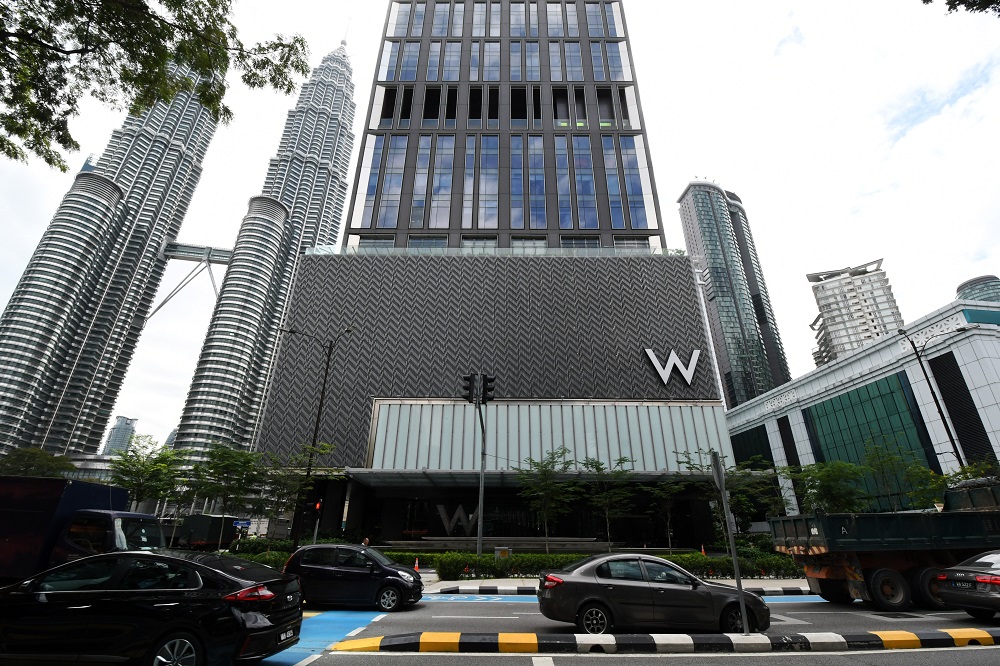 PETALING JAYA (Jan 15): Tropicana Corp Bhd has said that the W Hotel in Kuala Lumpur is not being put up for sale.
"W Kuala Lumpur, which opened its doors to the public in August 2018 has, in fact, demonstrated strong occupancy rates and has contributed positively to the group's property investment portfolio in 2018," the group said in a statement issued in response to the articles, cited by The Star.
News reports yesterday said that the hotel would be put up for sale, with sources saying that the price tag would be RM360 million or about RM2.4 million a room.
"For 2019, W Kuala Lumpur is expected to continue on this growth tangent, bolstered by the uplift of arrivals from international visitors and as a venue for key events, both local and international."
"As a responsible business entity, we are open to discussions from potential investors with regard to any of our property developments throughout Malaysia," it said.