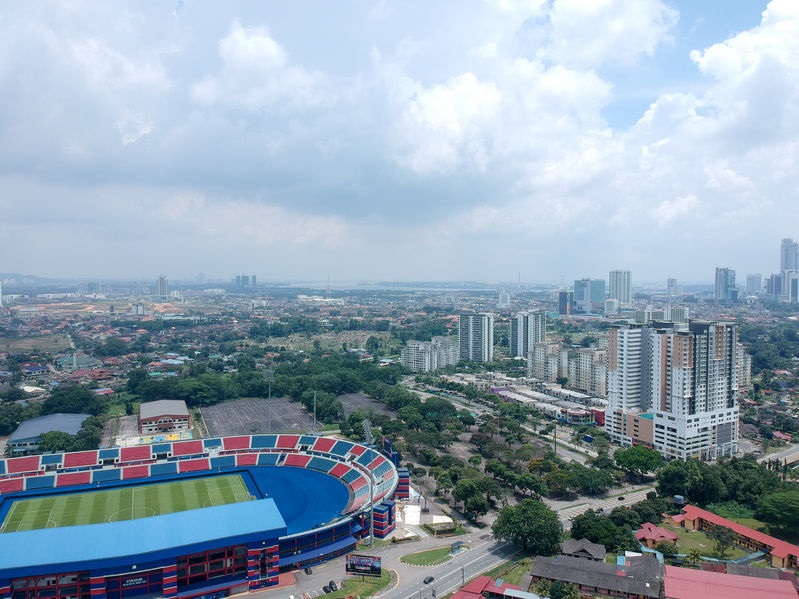 KUALA LUMPUR (Jan 16): The vacancy rate of Johor Bahru's high-rise residences is expected to hit above 50% for the first time in 2019, said CBRE | WTW Johor Bahru (pictured) director Tan Ka Leong.
During his presentation of the Johor Bahru real estate market outlook at the launch of CBRE | WTW Asia Pacific Real Estate Market Outlook 2019 Malaysia report today, Tan pointed out that the 2019 market outlook for high-end, high-rise residential in Johor Bahru will remain challenging.
"Generally, all the property segments in Johor Bahru were horizontal in 2018. Landed residential property transaction volume was down 20% while high-rise residential property transactions dropped 50% last year. There were also fewer high-end residential transactions in 2018," Tan noted.
He added that some 10,500 units of incoming supply will be added to the high-rise residential market in 2019.
"That translates to about 10% of the existing 102,851 units. I foresee prices and rents moving downwards in 2019 and for the first time, the vacancy rate will break through the current 50% resistance level in 2019," Tan shared.
The situation is just as bad with the purpose built office and retail sectors in Johor Bahru.
Tan said there are currently 5.84 million sq ft of purpose built office spaces in Johor Bahru and in 2019, some 928,000 sq ft or 16% additional space will be added to the market.
"Last year, we saw some big companies move into new office buildings after being in the same office building for 20 years. Hence, we foresee very fierce competition between the old and the new office buildings. This will benefit the tenant but not so much the owner and for rental growth," he said.
Tan also expected the vacancy rate for purpose built office space to rise from the current 26% to 35% in 2019.
He expected similar vacancy rates for the retail mail sector in Johor Bahru, thanks to the planned opening of six malls this year. "We may see the increase of the vacancy rate in the older malls, even lower rents or possibly even closure."