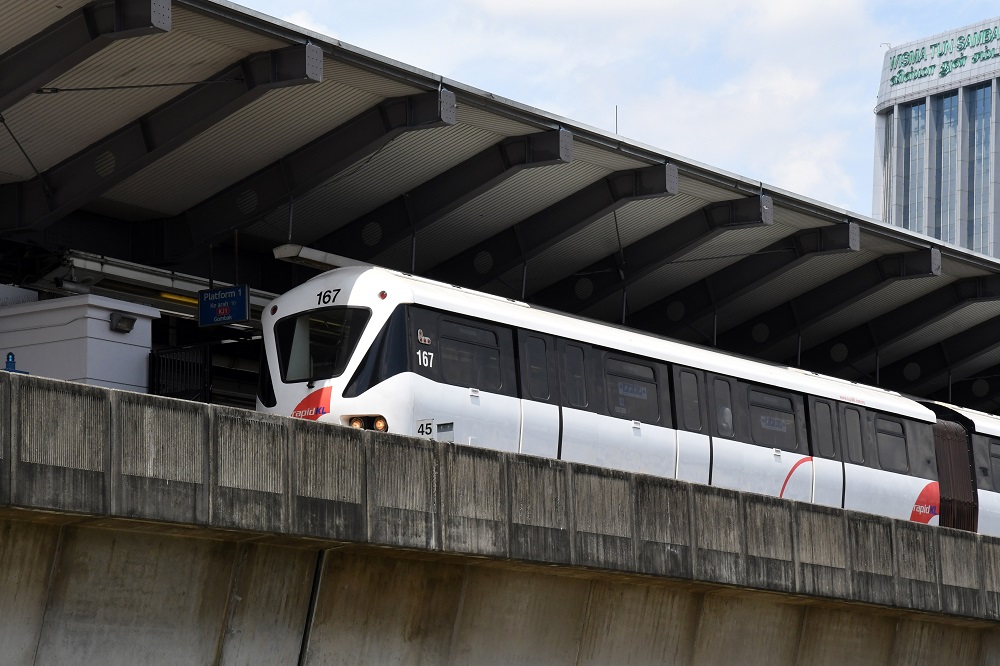 KUALA LUMPUR (Jan 18): MRCB George Kent Sdn Bhd, the turnkey contractor for the Light Rail Transit Line 3 Bandar Utama-Johan Setia (LRT3), will not be seeking any compensations from either Prasarana Malaysia Bhd or the government, following the "remodeling" of the project delivery partner (PDP) contract into a fixed price contract for the LRT3 project.
In a statement responding to questions sent by theedgemarkets.com regarding the signing of the fixed price contract between the company and Prasarana for the LRT3 project, MRCB-GK's LRT3 project director Patrick Hwang Chee Leong said the firm is optimistic that the contract will be signed by the end of this month.
"With regard to the signing of the new agreement, we are optimistic that the new terms will be finalised and the new agreement signed by end of this month… rest assured we are not demanding any sort of compensation from Prasarana or the government as our priority is to move this project along smoothly and at minimal cost without burdening the taxpayers.
"Unfortunately, as we are bound by confidentiality clauses, we are not at liberty to discuss anything else until the new agreement is signed. However, once the new contract is formalised, we will be happy to answer any relevant questions," said Hwang in the statement.
Over the last couple of weeks, talks abound among the construction industry players that MRCB-GK would seek compensation from Prasarana for the remodelling of the PDP contract for the development of the LRT3.
Rumour has it that MRCB-GK was looking for a compensation of RM200 million from Prasarana. This is because as a PDP, MRCB-GK would have been earning 6% fee on the final cost of the project.
The ministry of finance had revealed in July 2018 that the original total cost of the LRT3 project was a whopping RM31.65 billion, including land acquisition cost and interest during construction.
This amount was way above the RM9 billion revealed by former prime minister Datuk Seri Najib Razak, when the PDP contract was awarded back in 2015. At that cost, MRCB-GK stands to earn RM540 million in PDP fee.
The Pakatan Harapan government had agreed to continue with the LRT3 project at a much reduced total cost of RM16.6 billion. The earlier PDP contract with MRCB-GK was not terminated per-se, because by doing so the government might open itself to a possible RM4.2 billion lawsuit.
In the same statement, MRCB-GK also said the project's work package contractors (WPC) are going to be paid by Prasarana by the end of this month.
This confirmed The Edge Malaysia Weekly's story published on Jan 14 that WPCs for the LRT3 has not been paid for jobs done, worth more than RM800 million as of December last year.
Sources said the jobs were completed between February and September last year, which means some of the contractors have not been paid for almost a year.
There are 19 main subcontractors involved in the LRT3 project including WCT Holdings Bhd, Sunway Construction Group Bhd, Gabungan AQRS Bhd and Mudajaya Corp Bhd. — theedgemarkets.com