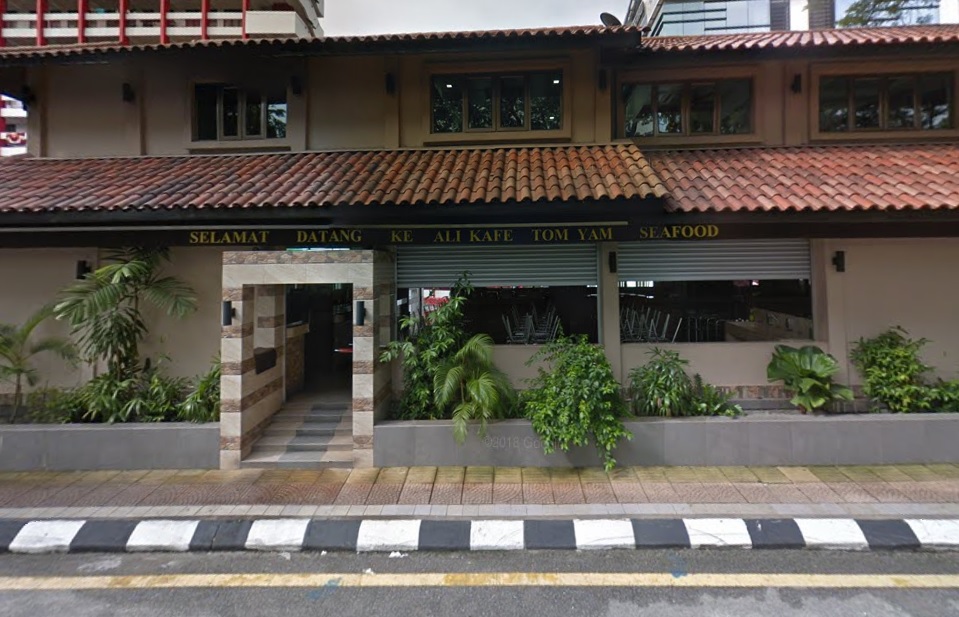 PETALING JAYA (Feb 9): Ali Cafe Tomyam Seafood restaurant at Jalan Pantai Baru, Bangsar is set to be demolished, according to Kuala Lumpur mayor Datuk Nor Hisham Ahmad Dahlan.
The Star reports that the restaurant was built illegally, occupying a road divider for years. It was built without the required Kuala Lumpur City Hall (DBKL) authorisations, and will soon be demolished.
"DBKL is in the process of taking action against the restaurant, just like what we plan to do with the illegal building in Medan Imbi and two other buildings that are in contention in Kuala Lumpur.
"But, in this instance (Ali Cafe), I want to take action as per usual,'' Nor Hisham was quoted as saying by the daily.
When asked if the structure would be demolished, Nor Hisham replied: "Yes."
Lembah Pantai MP Fahmi Fadzil said that the restaurant operator had been given seven days to demolish the restaurant
"The restaurant owner appealed to me to be given time, and we agreed that it would take some time for that (to demolish). But I agree with the mayor's decision to demolish; he is doing the right thing," Fahmi said.
Other similar cases of illegally built buildings on government land were recently revealed by Federal Territories Minister Khalid Abdul Samad, and were put up during the previous administrations time.
Ali Cafe Tomyam Seafood restaurant has undergone extensive renovations, and the land it occupies belongs to the Federal Territory of Kuala Lumpur Land and Mines Office (PTG).

A previous order to demolish the building a number of years ago had been halted at the last minute, ordered to stop by a a high-ranking official at the time. DBKL health and environment departments had been ordered to issue licences for the place despite it being illegal.
Built on a road divider located on road reserve, the two-storey building includes toilets and a surau.