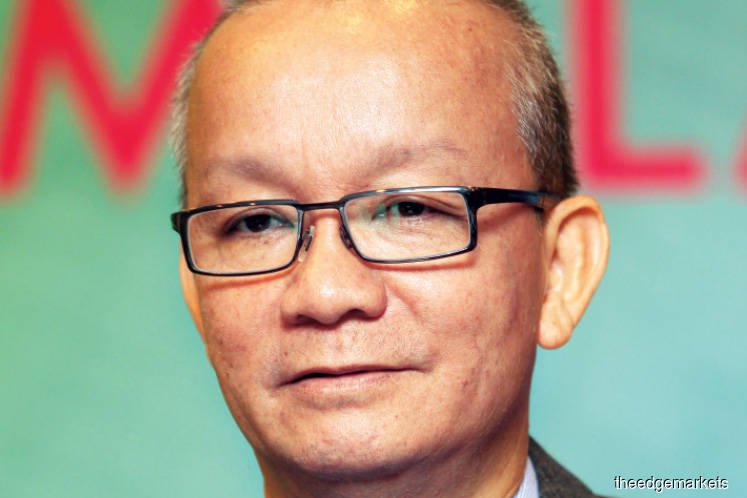 KUALA LUMPUR (Feb 15): Real estate players are of the opinion that the 1km stretch closure to vehicles along Jalan Tuanku Abdul Rahman (TAR) would raise shop tenancy rates and revitalise the historical shopping thoroughfare.
However, they caution that proper planning needs to be implemented in order to successfully bring about the rejuvenation.
Commenting on the decision by Kuala Lumpur City Hall (DBKL) to make the stretch from the Jalan Esfahan intersection to the Jalan Melayu intersection accessible only to pedestrians and buses starting mid-March, CBRE|WTW Malaysia managing director Foo Gee Jen said the plan by DBKL depends on a few things.
"They should look at improving parking and connectivity. There is a KTM Komuter station at Bank Negara Malaysia and a monorail station in Jalan Sultan Ismail, which is not too far from Jalan TAR. The closest Mass Rapid Transit (MRT) station is near Pasar Seni/Central Market. There is also the Masjid Jamek Light Rapid Transit (LRT) station.
*Jalan Tuanku Abdul Rahman to be reserved for pedestrians, buses from March 15
*Jalan TAR traders object to road closure
"The most important thing is to build a covered walkway connecting the MRT, LRT, monorail and KTM Komuter. Parking facilities must be improved. City Hall needs to build another multi-storey car park facility," Foo was quoted telling the New Straits Times.
He said with the infrastructure in place, there would be upside potential and a possibility of property owners fetching higher rents.
Revealing that the rental in Masjid India for a typical shoplot (22 x 80 ft or 1,760sq ft) was RM30,000 a month, Foo said: "If the shoplot is divided into 10 retail lots of 80sq ft to 100sq ft each, the owner can rent out each lot for RM2,000 to RM3,000 per month, which is better than what you get in shopping malls."
He said Jalan TAR and Masjid India were among the most sought after locations for retailers.
Nawawi Tie Leung Property Consultants Sdn Bhd executive director Brian Koh concurred, saying: "By turning Jalan TAR into a pedestrian walkway, people can focus on shopping and dining."
"By pedestrianising a place, it renews the environment. For example, in Barcelona, pedestrians contribute to business revenues. In my opinion, it won't affect businesses.
"There should be improvements to the walkway and more lights. Repainting the buildings will be ideal. They should be part of the rebranding or repositioning of Jalan TAR," Koh opined.
However, Koh noted that proper traffic circulation is needed for the plan to succeed.
Meanwhile, Kuala Lumpur Mayor Datuk Nor Hisham Ahmad Dahlan said he is willing to be the 'bad guy' for the sake of improving city living.
Commenting on the objection from Jalan TAR traders he said: "So I will be cursed. They will say that I am "syiok sendiri" but for us in DBKL, we have to do things for the benefit and the quality of life of the city folk," he told a press conference here yesterday.
In fact, Nor Hisham said DBKL is considering a similar move in high-density pedestrian shopping districts such as Bukit Bintang, Brickfields and even Chinatown to build walkways and al-fresco shopping plazas.
"There must be a paradigm shift where people bring fewer cars into the city to reduce the snarl. It will take years and education is important," he stressed.
"The beauty of Jalan TAR is that there are four train stations operating on and near it and the Go KL bus also stops here."
Nor Hisham said he envisioned the area turning into the "Oxford Street" (London) of Kuala Lumpur. He recognised the plan may take more 10 years to execute based on models like Seoul, Korea but work has to start now.
"We hope to put in a fountain, places to sit, repaint the buildings like those in Barcelona and rebrand it as a new Jalan Tuanku Abdul Rahman. But we need to start as part of our pledge to keep the city carbon-free for future generations."
However, Nor Hisham clarified that the system would be reviewed from August onwards, after Ramadan and Hari Raya Aidilfitri.
"If all goes well, we will enforce the closure permanently and also allow the Deepavali Bazaar on the site. But if not, KL will go back to the way it was before, choked and congested," he said.
Earlier, the mayor confirmed the traders' worst fears by announcing that the road would be utilised for the 2019 Ramadan Bazaar, but stressed it would be only for dried goods.
Nor Hisham said the DBKL survey on the Jalan TAR closure has garnered a 65% positive response out of 2,028 respondents. The survey which started on Feb 11 on Google will be closed in a month's time.
"We did this to ensure that the public too have their say not just the shopkeepers. Many shops have also gone bust there due to lack of business so we hope that this will revive the place," he added.
Nor Hisham confirmed the Batu Road Retailers' Association would be handing over a memorandum of protest on Friday while Federal Territories Minister Khalid Abdul Samad and DBKL would conduct a walkabout in the area next week.
"This is a democratic country and whether the closure stays or goes will depend on the majority," he said.
Responding to the traders' concerns, Bukit Bintang Member of Parliament Fong Kui Lun, said: "I will be happy to assist in any way they need me to."
Fong foresees "a big mess" stemming from the limited access, but said he has yet to receive any complaints or objections regarding the matter.