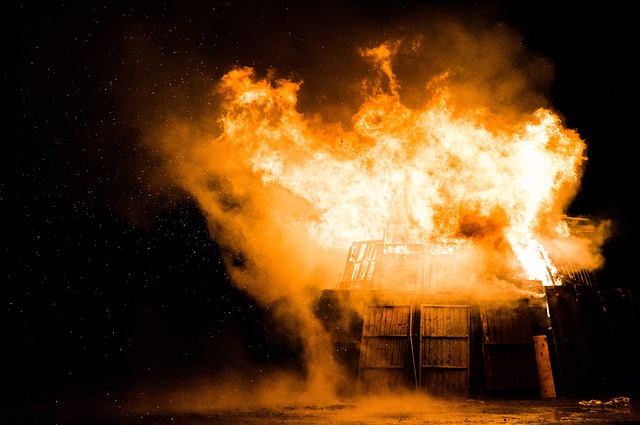 PETALING JAYA (Feb 19): Highly-flammable aluminium composite cladding were found on several buildings in Melbourne – including a number of healthcare centres adjacent to a hospital, reported Australian newspaper The Age.
The use of the material – described by Melbourne City Council's chief building surveyor as "a danger to the life, safety or health of any member of the public or of any person using the building" – was discovered at the Burnet Institute and Baker Institute next to South Yarra's Alfred Hospital.
The hospital's website describes it as "one of Australia's busiest emergency and trauma centres" and home to "the state's largest Intensive Care Unit".
Signs behind the Baker Institute caution drivers against parking petrol-fueled vehicles within three metres of the building.
The materials continue to be found on several buildings in Melbourne despite widespread knowledge of its risks following London's Grenfell Towers tragedy in 2017 that killed 72 people and a slew of high-profile fires in Melbourne, with the most recent being the Neo 200 apartments.
The blaze at the Neo 200 apartments were believed to have been started by a lit cigarette butt and was spread by the flammable cladding that ran up the 22-storey tower.
There were no casualties, but at least 14 apartments were identified as requiring "major works" and affected residents were told they may have to seek alternative accommodation for up to a year.
* Residents of fire-damaged Neo 200 may be forced to wait a year to return home
The Age quoted a Melbourne City Council spokeswoman saying that the council currently has 49 show cause notices in relation to the flammable cladding that is active.
Building owners are now working with the Municipal Building Surveyor to ensure their properties are compliant, with five buildings ordered to install additional smoke detectors to increase the level of safety for their occupants.
In addition, the smoke alarms must also be moved closer to "danger zones" to prevent the spread of fires.
However, alarmingly, there are few plans in place to remove the dangerous material from buildings, underscoring the pervasiveness of the problem.
Sahil Bhasin, national general manager of Roscon Group which advises building owners and body corporates (a legal entity that administers common property and body corporate assets for the benefit of all its owners), said he was not aware of any attempts to remove the materials from buildings.