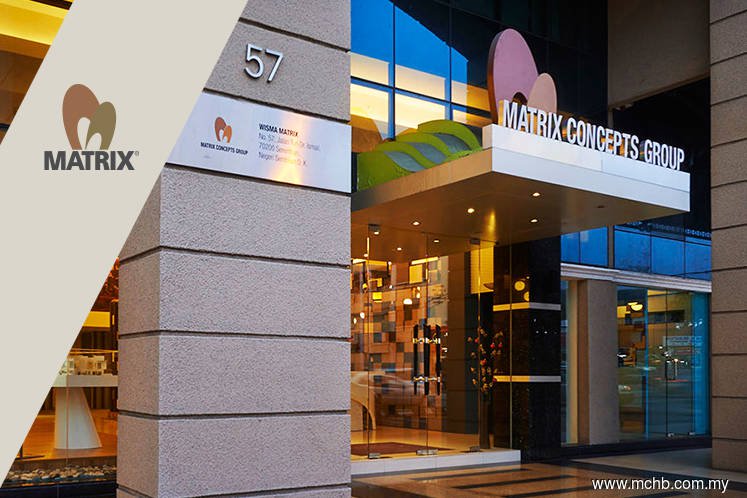 KUALA LUMPUR (March 13): Matrix Concepts Holdings Bhd has proposed to raise up to RM147 million via a private placement to third party investors, to fund its Indonesian financial district development joint venture (JV).
The group said in a bourse filing that the proposed private placement will involve the issuance of up to 75 million shares, representing 10% of its issued shares, but is not intended for major shareholders or chief executive of Matrix Concepts, and nominee corporations.
However, the identity of the placee(s), the number of placement shares, as well as the issue price for the placement shares are yet to be determined and finalised by the board, it said.
Given an illustrative issue price of RM1.96 — based on the five-day volume weighted average market price of Matrix Concept shares up to March 7 — the group could raise up to RM147 million.
Besides RM650,000 to defray expenses related to the proposal, all proceeds raised will go funding Matrix's equity participation in the proposed JV with PT Bangun Kosambi Sukses (BKS) and PT Nikko Sekuritas Indonesia (NSI).
"After taking into consideration the various methods of fundraising, the board is of the view that the proposed placement is the most appropriate avenue to meet the funding requirement of PT Matrix in an expeditious manner," Matrix Concepts said.
Matrix said its share of equity participation in the proposed JV will be paid in two phases, and proceeds from this exercise may be raised in foreign currency, if necessary, to avoid exposure to foreign currency fluctuations.
The JV, announced last October, is set to construct and develop an Islamic Financial District in Banten province. BKS owns the largest portion of the JV company at 40%, while Matrix Concepts and NSI both hold a 30% stake each.
Shares of Matrix Concepts yesterday slid one sen or 0.5% to close at RM1.95, for a market capitalisation of RM1.47 billion.
The company expects to complete the proposed placement by the first half of this year. — theedgemarkets.com