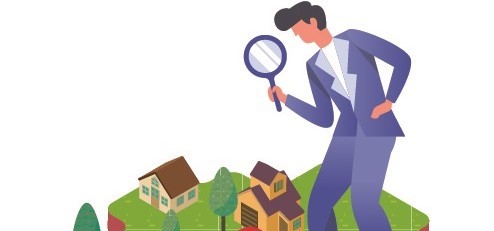 Bungalow plots are lands that come with residential titles that enable owners to build their own dream houses.
According to Maxland Real Estate Agency senior negotiator Frankie Tham, there are constant enquiries for bungalow land and interest often comes from individuals who want to design and build their own homes. Others are mostly investors and boutique property developers.
What kind of investors would choose to invest in bungalow land which often comes in small tracts enough for only one or two houses?
"Bungalow land investors are often those in strong cash position who just want to hold on and wait to earn from capital appreciation.
"They do not want the hassle of renting out, or to upkeep and maintain a completed property," offers the negotiator who specialises in land deals.
Fernstate Realty principal Shawn Fernandez has similar observations, saying that most people who purchase bungalow lots hold the desire to build their own dream homes with a particular design in mind.
"A smaller number of purchasers see land as a stable investment. They will often buy in prime residential areas and sell when prices appreciate in future," he adds.
Tham however, notes that bungalow plots are considered "exclusive" and hard to come by especially in established mature locations in the Klang Valley.
Most developers, he adds, would prefer to keep the land for themselves and develop it later rather than sell them to individuals.
Nevertheless, once in a while, a property developer may decide to sell bungalow plots in a development scheme , or owners who initially bought the plot with the intention to build just changed their minds.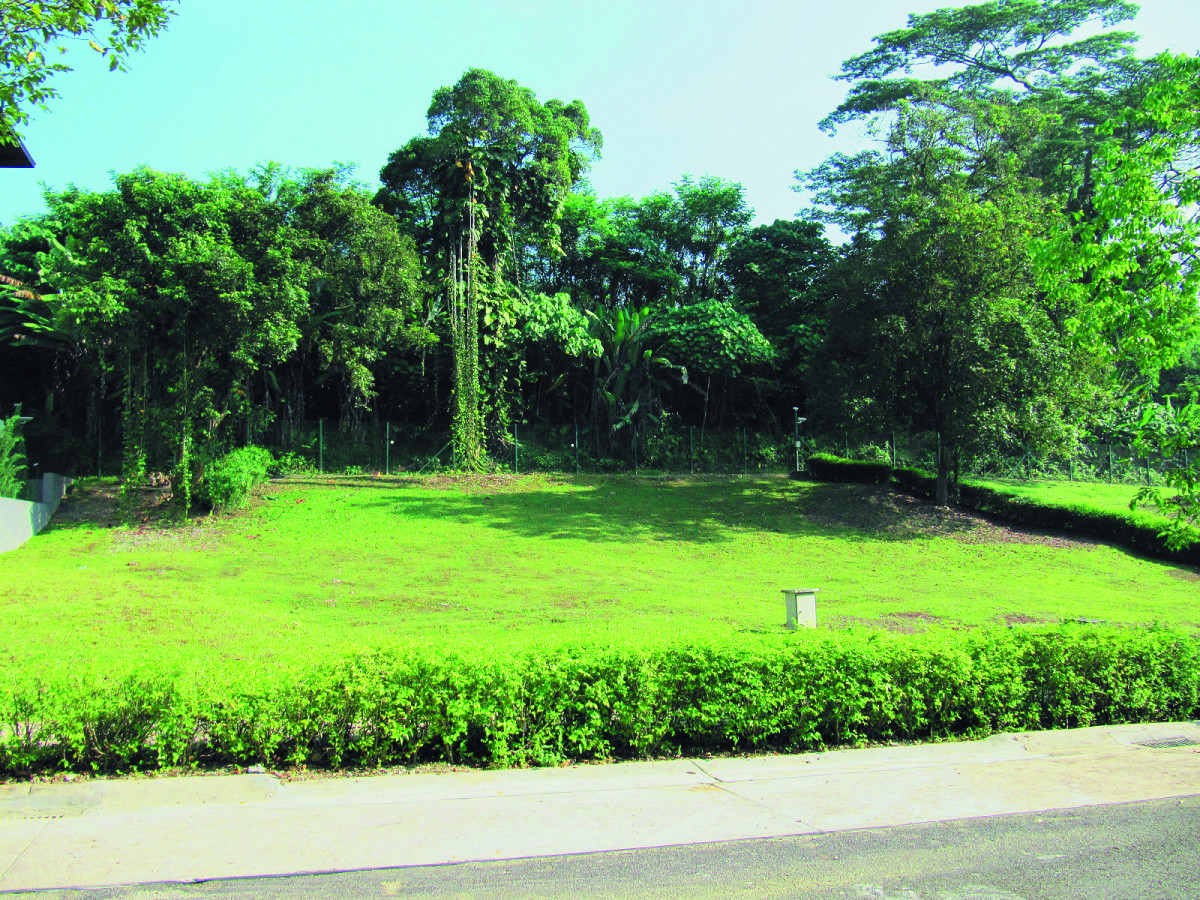 Prices reflect lack of supply
"Land prices vary quite widely depending on location, market segment, exclusivity and address of the bungalow plots. Prices can range from a low RM30 psf (in Greater KL locations) all the way up to RM800 psf or higher for prime locations," says Tham.
Plot sizes usually range from 4,000 sq ft to 10,000 sq ft or even above an acre, he adds.
Fernandez says the price of a bungalow plot tends to reflect its lack of availability especially in places like Bangsar, KL where an empty residential plot can command RM400 to RM500 psf, while in Damansara Heights, they could go for RM700 to RM800 psf.
Tham notes that in prime housing areas where bungalow plots are rare, investors may enjoy good capital appreciation when the time is ripe, especially if they are freehold lands.
"Over a period of 10 years and above, the capital appreciation for bungalow lands can range from 8% to 10%, or even higher. One good indicator of investment value of a bungalow plot is when the bank is willing to finance up to 80% and above for its purchase," he says.
Unlike ready-built properties, land assets normally take a longer time to see price appreciation due to low demand. However, it also depends on the infrastructure and development in the area.
Tham notes that location and future potential development are usually the main factors that contribute to capital appreciation.
Fernandez concurs, and says that even if the owners bought and left the land idle for years, it would invariably increase in value as land supply becomes scarce over time.
For instance, in the high-end prime residential area of Damansara Heights, bungalow plots were sold at around RM13 psf in the early 1980s.
"Today, vacant plots there are going for anything between RM700 to RM800 psf. Price growth has been driven by the area's good infrastructure development over the years. The land price growth also follows the housing price growth there," he explains.
Another example would be bungalow plots in Country Heights Damansara, KL, which were once selling at RM60 psf two decades ago but are now being transacted at around RM300 psf.
The downside
Undeniably, for investors with deep pockets, bungalow land could offer decent capital appreciation in the long term but for average individuals, the high entry cost could be a hindrance. Furthermore, Fernandez notes that getting a loan for the purchase of bungalow plots is not easy.
"If one were to compare enquiries for ready-built detached homes against residential land plots, the former receives more enquiries and is in higher demand, so ready-built homes are definitely more easily financed."
Hence, residential bungalow lots are somewhat more difficult to finance, and don't be surprised to find out that certain banks do NOT include residential bungalow plots in their portfolio of properties to finance.
The size of a bungalow plot could also pose a challenge to investors. "In the current market, most sellers tend to be investors who have held the land for years. Although there are no limitations on size, if the land is small, it is tougher to sell," says Fernandez.
For instance, a small plot may seem affordable but the design and size of the homes would be limited by the size of the land.
On the other hand, if the site is too large, it would also pose certain limitations, as the upfront purchase price would be high and deter buyers.
For example, a 20,000 sq ft plot in a prime area of Kuala Lumpur can cost RM12 million.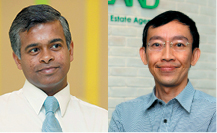 Still interested? What next?
If you are interested in getting a bungalow plot for investment, Fernandez advises buyers to be mentally and financially prepared as the entry cost could be higher than buying a property. Returns from land investments also take longer to realise.
"Always understand or appreciate what the costs are. For example, the margin of financing to purchase residential land is typically 70% to 80% of the purchase price," he says.
For buyers who intend to build a house for their own stay, they should be aware that obtaining financing to build a new home could also be tough.
Besides the cost, building a home takes time and the right expertise. It is advisable to consult architects and designers, to gain a better understanding of costs, materials, and the time frame.
"It is also a good idea to do a land survey to verify the land status of the area. A land survey will also determine if there has been any encroachment on the land by any neighbouring property. Said survey should be done before the Sales & Purchase Agreement is signed," he emphasises.
Tham says buyers should recce the area and do some pricing research before making a decision.
"Bear in mind that freehold land is always in demand and commands higher value," he says.
Other factors to consider include accessibility, amenities and infrastructure development, whether the land is located within a gated and guarded area, or whether the land orientation gives you a million dollar view.
Once you have found the property that you want to buy, engage a lawyer to perform due diligence on the subject land by doing a land title search and confirm the land boundary demarcations or by doing a land survey, advises Tham.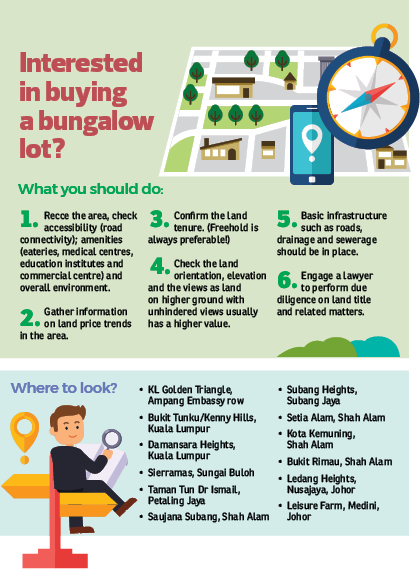 This story first appeared in the EdgeProp.my pullout on March 15, 2019. You can access back issues here.