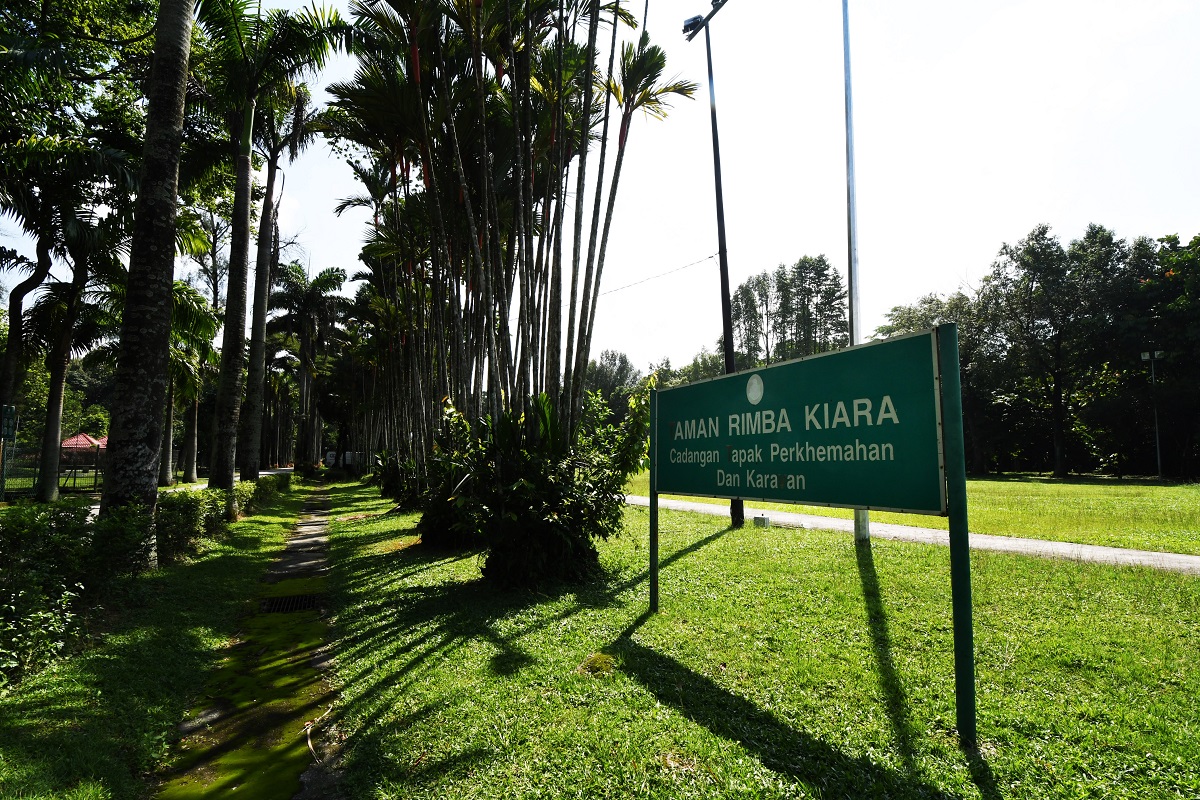 PETALING JAYA (March 15): Save Taman Rimba Kiara (STRK) welcomed the recent court ruling to halt a public hearing for a high-density project on government land, saying there are similar issues in the Taman Rimba Kiara matter.
It was reported on Wednesday that the Court of Appeal had ruled in favour of residents of Taman Tiara Titiwangsa, to nullify a public objection hearing held by Kuala Lumpur City Hall (DBKL) last year. The public hearing was regarding a plan to for three high-rise towers in Taman Tiara Titiwangsa.
Free Malaysia Today (FMT) reports that the court said there was an element of bias because the mayor at the time also sits as a director and trustee of the landowner, the Federal Territories Foundation (YWP), which is linked to the federal territories ministry.
STRK was reported as saying that the decision is applicable to the Taman Rimba Kiara case, which has many similarities to the Taman Tiara Titiwangsa case.
"The Court of Appeal decision highlights the conflict of interest arising from the former FT minister and former mayor's involvement in YWP," STRK committee member Leon Koay was quoted as saying by the news portal.
"The landowner in the Taman Rimba Kiara case is YWP, and the decision-making power for approval of the project rests with the KL mayor," he said, and he also said that Federal Territories Minister Khalid Samad should study the latest ruling for the Taman Tiara Titiwangsa case.
Khalid has reportedly said that it was normal for government agencies to handle YWP-related matters, to allow projects to be monitored better by government officers.
Koay said that a conflict of interest was at the heart of Taman Tiara Titiwangsa's case, and drew a parallel to the Taman Rimba Kiara project, saying the development order had not been lawfully issued.
He said the public hearing on Taman Rimba Kiara in August 2016 had been badly conducted.
"The traffic impact assessment was never made available to the residents. The entire traffic management plan was never made available.
"We only saw the traffic impact assessment a year and a half later, after the development order was issued and only because we sued DBKL," he was quoted as saying by FMT.
Rule 5 of the Federal Territory Planning Act 1982, is designed to allow public participation in city-planning and Koay said the residents had challenged both the Rule 5 hearing and conflict of interest elements of the case in court.
Their appeal will be heard by the Court of Appeal.
"We will be highlighting the Court of Appeal judgment (on Taman Tiara Titiwangsa) in our case as well," Koay said.