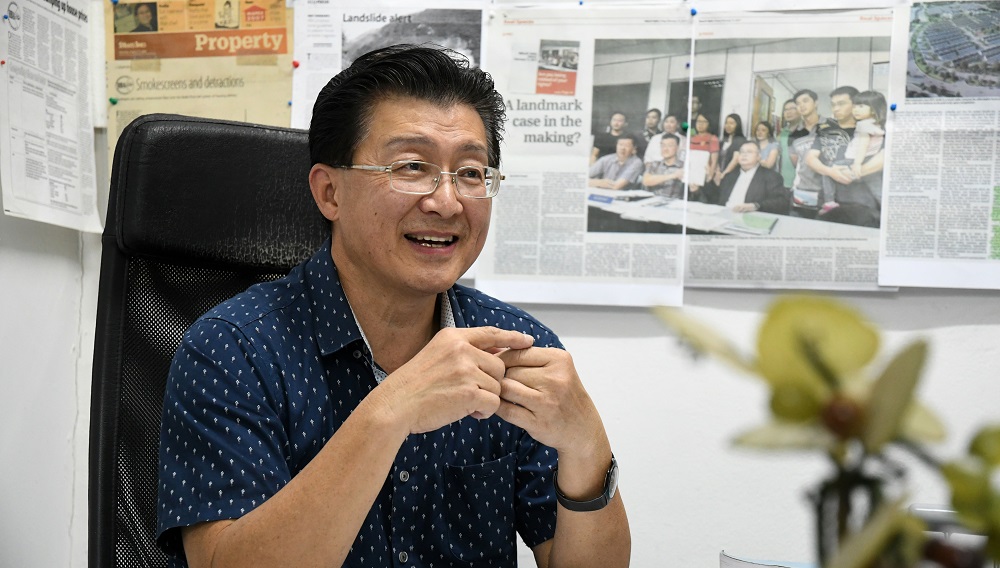 People choose condominiums as their homes for many reasons. Some may be empty-nesters whose landed homes have become too big while others could only afford a condo in the location they want.
A condo may also appeal to those who want recreational facilities at their doorsteps while the sharing of maintenance and repair responsibilities may draw people who have limited time or are not interested in such chores.
The word "condominium" comes from the Latin words "con" which means "together"; and "dominium", meaning "property". This type of property ownership has two parts to it: one is the ownership of the individual unit parcel and the other is the joint ownership of the "common property", with other unit owners.
Hence, one must understand that ownership of a stratified property comes with certain responsibilities. Here's what you should know:
Legislations
A strata unit owner must understand the legislations governing strata management and maintenance namely the Strata Management Act 2013 and the legal redress through the Strata Management Tribunal.
Strata owners must be familiar with words such as parcel, common property, share units, JMB, MC, subsidiary MC, AGM, proxies, nominees, election, quorum, types of resolutions, voting rights, COB, charges, sinking fund, maintenance account, by-laws, accountability and transparency.
Payments
As a unit owner, you are required to pay a monthly service charge to cover the cost of maintenance and the management of the common areas as well as sinking fund contributions for future capital expenditure (collectively referred to as 'charges').
These charges will increase over time, as a result of inflation and other aspects beyond your control. Many of the common facilities and services – such as lifts, swimming pool, landscaped gardens, water features and even security services – are expensive to maintain.
First-time condo buyers usually give little thought to how these charges are derived or who makes the decision about what work gets done. They may also not know whether a project is being looked after by the developer or by a Joint Management Body (JMB) or a Management Corporation (MC).
The best way to find out is to study the Sale and Purchase Agreement (SPA) and the Strata Management Act and its regulations to understand the responsibilities that come with stratified property ownership and the contributions to the funds involved.
Tolerance
Condo residents share walls, floors, ceilings, hallways, entrances and parking areas. Respect for other people's right to a quiet and peaceful enjoyment of their homes is therefore essential. Your neighbours will appreciate (and hopefully reciprocate) your efforts to turn down the volume of your TV, close your doors quietly and limit your vacuuming to reasonable hours. However, a condo resident will also need to have some degree of tolerance. For example, you will have to accept the presence of noisy, boisterous children.
Community rules
A condo will invariably come with a set of rules and regulations for the benefit of the community at large. Whether it is the developer or the JMB or the MC that sets them, the covenants, by-laws, rules and other conditions bind all owners.
These rules govern almost everything, from the election of office bearers; to the allocation of parking spaces, to the use of recreational facilities.
Owners who fail to follow the rules can be fined. Seizure of an owner's properties can be made if payments are not paid. You can only be happy living in a condo if you are willing to follow its rules and regulations.
Volunteering time
All unit owners automatically become members of a condo's JMB (which is formed prior to strata titles being available) or in the MC (formed once strata titles have been issued to the individual units).
The office bearers of the Joint Management Committee (JMC) or Management Committee are made up of volunteer owners. Many condo owners do not volunteer their service. They do not even turn up for meetings.
Being part of a community means being prepared to serve on the JMC or Management Committee, or to help the management in various ways such as getting estimates for repairs or volunteering for tasks that benefit the condo as a whole.
Before making the move …
Ask these questions before you buy a strata home:
What is the history of the development? For instance, are there problems with water leakage or collection of service charges?
If you are purchasing a unit with no strata title, will you have to bear the cost of any difference in the built-up area should the unit be larger than the 'estimated size' as described in your SPA?
Ask for a Certificate of amount payable in respect of the unit that you are interested in. The management body is duty-bound by law under the Strata Management Act to provide you with such Certificate within 21 days of your written request.
What is the current financial status of the condo's JMB or MC? Ask for a copy of the year-end financial statement, the current budget and evidence of adequate insurance coverage. However, this is usually easier said than done, as such financial statements are considered highly confidential. Hence, you will have to be persistent.
Does the common property appear to be well-maintained and managed?
How many units in the building does the developer own? If the developer owns a larger number, it may continue to dominate the JMC/MC.
Are there enough parking bays for owners and visitors?
If there is vacant land around the condo, will some new project take shape there in the future?
Have you heard of 'in-fighting' or 'power struggle' within the management team?
Get your answers by talking to condo residents, particularly owner-occupiers. As with the purchase of any type of house, buying a condo should be a well thought-out decision based on an understanding of the social, financial and legal aspects of the purchase.
Datuk Chang Kim Loong is the Hon. Secretary-General of the National House Buyers Association (HBA). HBA can be contacted at:
Email: [email protected]
Website: www.hba.org.my
Tel: +6012 334 5676