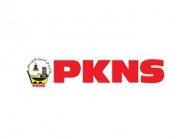 KUALA LUMPUR (March 29): The Selangor State Development Corporation (PKNS) is launching 154 units of affordable double-storey linked homes in Hulu Selangor on March 30.
The 22 ft by 65 ft houses of the Widuri Residensi development in Antara Gapi are priced from RM440,600 per unit, with the floor area ranging from 1,915 sq ft to 1,966 sq ft.
First time home buyers of PKNS properties are eligible for a 10% discount, while second-time buyers of PKNS properties are offered a 12% discount.
The stamp duty and legal fees for the sale and purchase agreement have been waived for buyers, PKNS said in a statement.