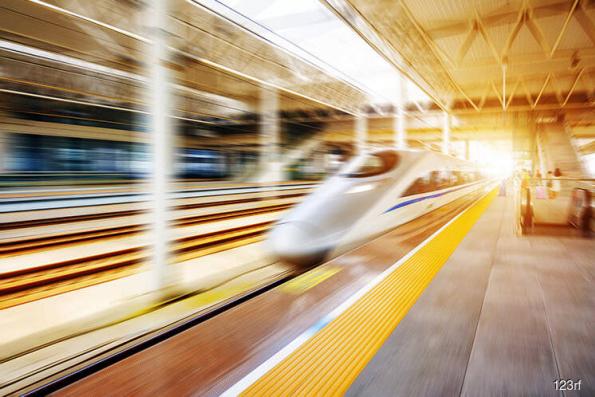 KUALA LUMPUR (April 8): The re-negotiation of the East Coast Rail Link (ECRL) may see its construction price pegged at RM50mil-RM60mil per km, and may include a commitment by the Chinese government to buy Malaysian palm oil and bring in projects.
The Star cited sources, who say that China and Malaysia have agreed to the pricing, where normal terrain will cost about RM50mil per km, while tunnelling with challenging soil conditions will cost RM60mil per km.
This will result in the 688-km long ECRL costing between RM34.4bil and RM41.3bil.
Having been suspended last July by the new government, following irregularities found in the terms of the "lopsided" contract, last Friday, Finance Minister Lim Guan Eng said that the ECRL could cost RM36bil. This is a reduction from the RM55bil cost announced in 2016 by the previous administration and RM81bil which the new government estimated the actual costs to be.
Tun Daim Zainuddin has indicated that the ECRL deal will be finalised this month.
The publication reports that a source said the price was down to adopting single-tracking instead of double-tracking, as the passenger and freight traffic flow is expected to be low in the states of Pahang, Terengganu and Kelantan.
"The Chinese really wants to see the ECRL coming into fruition, as this is a key project under President Xi Jinping's Belt and Road Initiative. Their attitude has been very accommodating in the negotiations, though initially they were tough," the source was quoted as saying.
The sources also say that the ECRL package under negotiation includes a commitment from China to purchase more Malaysian palm oil and to direct more Chinese investments into Malaysia.
"This is under bilateral talks now. We are talking about a package, not just the ECRL project. Top officials from the Primary Industries Ministry have joined the negotiation team," the source was reported as saying.