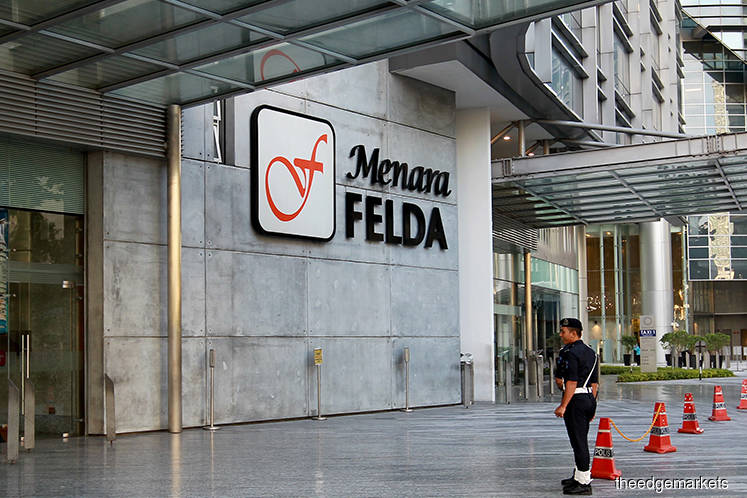 PUTRAJAYA (April 10): Several very important persons (VIPs) may be called up to assist police investigations regarding the Federal Land Development Authority (Felda), said Inspector-General of Police Tan Sri Mohamad Fuzi Harun.
He said the Commercial Crime Investigation Department (CCID) had opened investigation papers after Felda Director-General Datuk Dr Othman Omar lodged a police report on Monday claiming to have been cheated by former Prime Minister Datuk Seri Najib Tun Razak in the purchase of the shares of an Indonesian company, Eagle High Plantations (EHP).
"Calling up VIPs is a normal matter. Otherwise, how to complete the investigation papers?" he said when asked by the media whether any VIP would be called up for investigation after delivering the keynote address at the APAC Policetech Conference & Exhibition here today.
According to media reports, Othman in his police report claimed that Najib, who was also the Finance Minister at that time, had directed Felda to undertake a transaction in 2015 via special purpose vehicle (SPV) FIC Properties Sdn Bhd (FPSB) to purchase 37 percent of EHP shares at a price of US$505 million (RM2.3 billion) whereas the value of the shares was only US$114 million.
At the media conference, Mohamad Fuzi also expressed his regrets at the Human Rights Commission of Malaysia (Suhakam) which claimed that police had not given full cooperation in the case of the alleged forced disappearance of pastor Raymond Koh and social activist Amri Che Mat.
"I have mentioned many times that police will give full cooperation. The allegation that police did not give full cooperation was a slander," he said.
On April 3, Suhakam issued a report following the 18-month inquiry concerning several cases of missing persons, and the report had concluded that the police Special Branch was involved in the "forced disappearance" of Koh and Amri in 2016 and 2017 respectively.
Mohamad Fuzi who is scheduled to retire as the Inspector-General of Police next month, was the Special Branch Head at that time.
Prime Minister Tun Dr Mahathir Mohamad had earlier been reported as saying that the Government would open up a new report following Suhakam's concluding report.