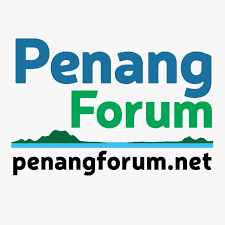 GEORGE TOWN (April 18): A Penang Forum member questioned the professionalism of federal regulators, as the environmental study report for a highway project contained drawing errors.
FreeMalaysiaToday reports that Khoo Salma, a member of the civic group's steering committee, said the Department of Environment (DoE) should have spotted the mistakes and asked for a fresh report.
It was reported on Tuesday that the Penang government said an "oversight" had been found in the drawing of berms in the environmental impact assessment (EIA) report of the Pan Island Link 1 (PIL 1) highway.
The drawings showed more berms than the maximum six allowed for each cut slope, she noted. The limit was imposed by the Public Works Department (PWD) regulations. One of them showed 26.
The objective of the berms is to control erosion and sedimentation, as the PIL 1 is constructed mostly on hillsides.
The state government, in a statement cited by the news portal, said the actual design could be made only after approval of the EIA report, which was submitted on April 10.
Khoo was quoted as saying that she was appalled that parameters set by PWD's 2010 Guidelines for Slope Design had not been followed.
Khoo pointed out that there were five instances of the berms exceeding the maximum of six.
"Someone should check if the errors were drawings errors or survey errors," she was quoted as saying.
"If the drawings are accurate and there are instances where a berm height of more than six metres is required, will DoE do the right thing and withdraw the approval?
"Any government officer who sees a non-compliant slope design should reject the application or demand an alternative design instead of approving it with conditions.
"This is not a landscape plan. This is something that will threaten the safety of road users."