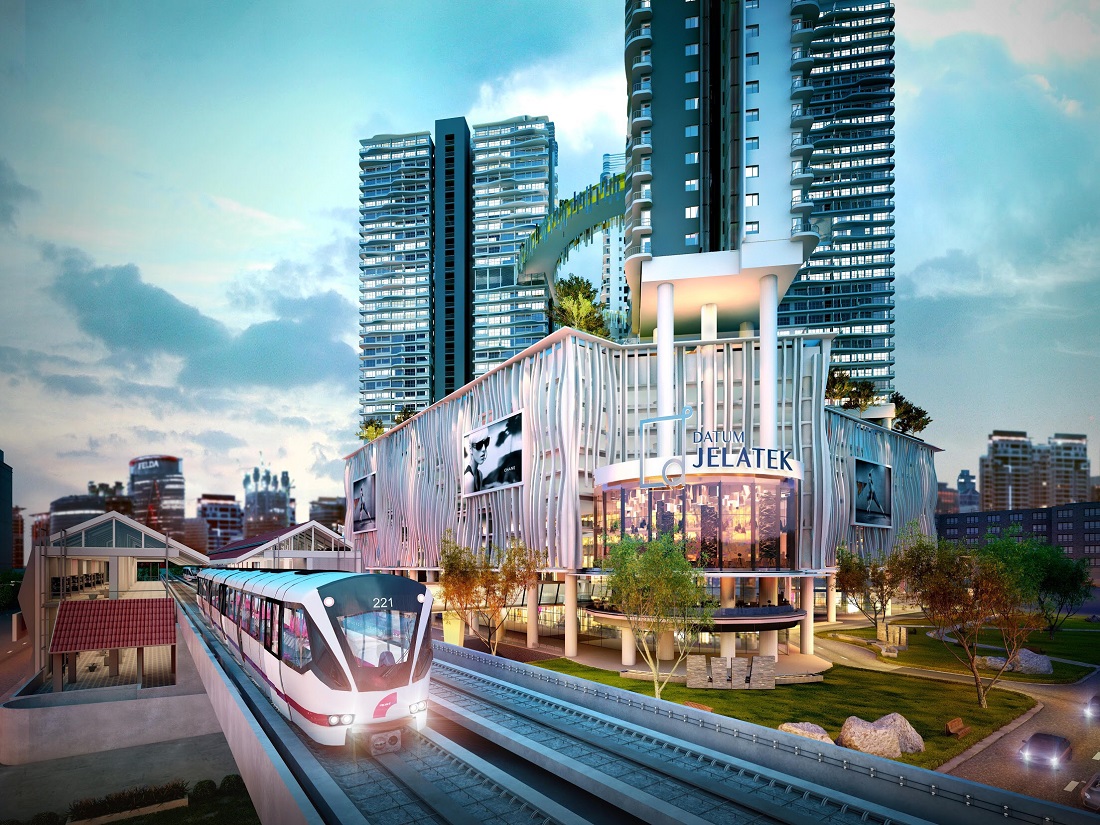 PETALING JAYA (April 24): DatumCorp International, a wholly-owned subsidiary of Perbadanan Kemajuan Negeri Selangor (PKNS) has garnered an en bloc sale of the residential component of its transit-oriented Datum Jelatek development.
MyAngkasa Az Zahra Sdn Bhd director Muhamad Shaharul Mohamad Shariff signed the Sales and Purchase Agreement (SPA) with DatumCorp International Chairman Norita Mohd Sidek for the purchase of 379 units in Tower B and Tower C residential blocks yesterday. The units will be placed under a rent-to-own (RTO) scheme.
With the en bloc purchase, Datum Jelatek is now 70% sold, while the construction for the development is 65% completed.
Located at Taman Keramat, Kuala Lumpur, Datum Jelatek is DatumCorp International's RM 1.2 billion transit-oriented integrated development which is directly connected to the Jelatek LRT station via a link bridge from the mall.
It comprises 712 residential units spread over 5.65 acres of land which are linked to a 319,000 sq ft (NLA) four-storey retail mall. There are a total of four residential towers with unit built-up sizes ranging from 557 sq ft to 1,657 sq ft.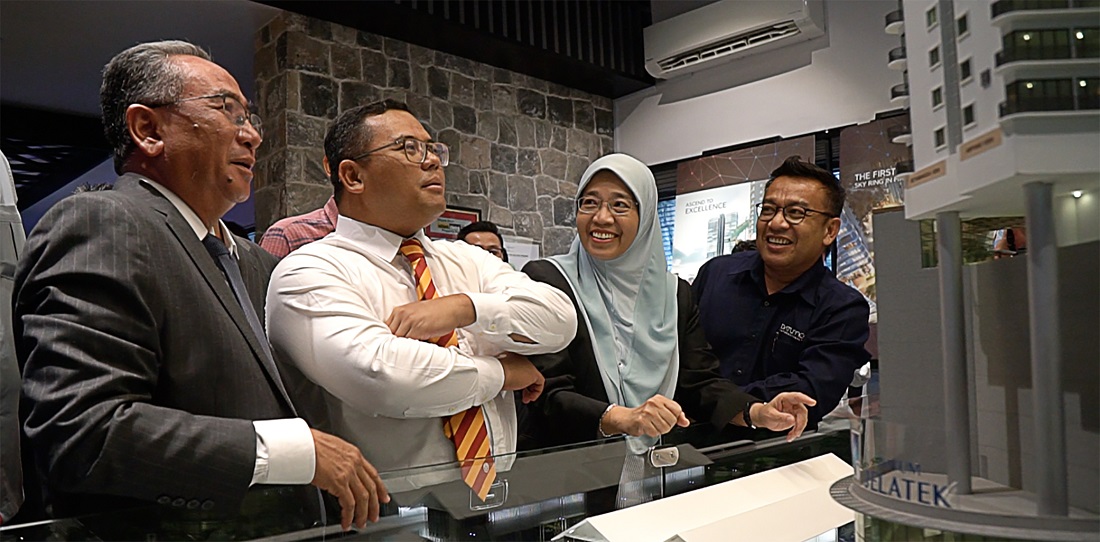 Among the facilities in the development are a 1.29ha sky park, a rock-climbing area, private alfresco lounge, a synchronised fountain, a fully-equipped audio and games room, a mini putting green, a library, a gym, and BBQ area.
As for the mall component, the company has signed on 40 new tenants which brings it to 60% occupancy.
Slated to be opened in 1Q2020, it is said to include the first-of-its-kind retail concept which includes the brand new Pacific Marketplace and Pacific Concept Store, the anchor tenants of the mall.
The Pacific Marketplace spans some 33,323 sq ft and will house a wide range of merchandises such as fresh produce, groceries, toiletries, household goods and a variety of imported products from Japan, South Korea, Taiwan, Thailand and other countries
A new fitness brand by Evolution Wellness Holdings will also be launched in the mall with announcements expected to be made soon. Some of the other well-known fitness brands under Evolution Wellness are Celebrity Fitness, CHI Fitness, Fitness First and Five Elements.
The mall will also have an Event Hall with a seating capacity of 600 guests, all set to be managed by famous restauranteur and wedding caterer, Pak Tam.