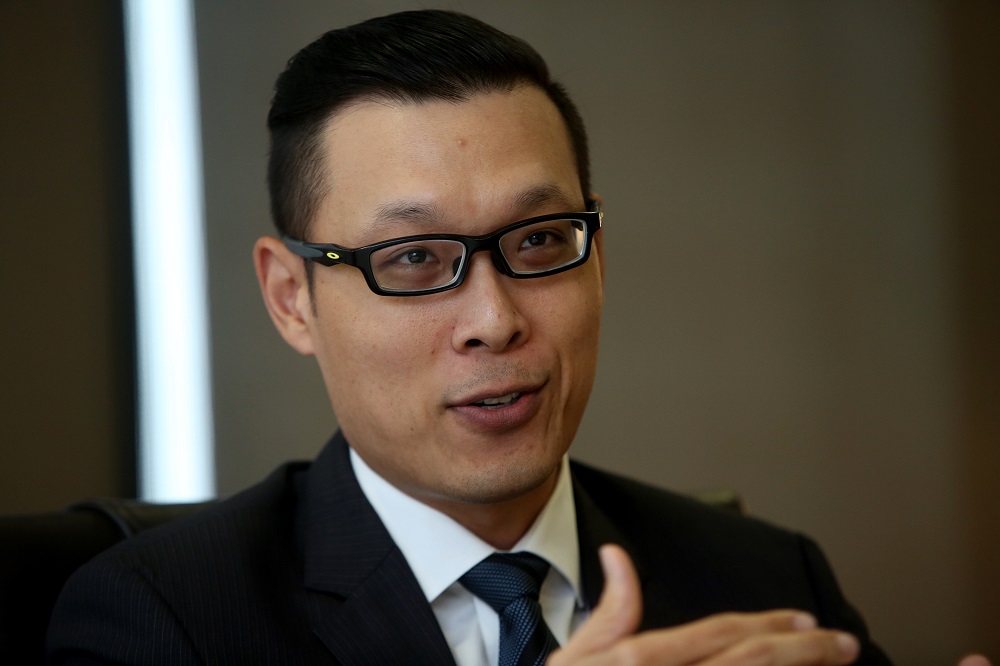 KUALA LUMPUR (May 4): Tower Real Estate Investment Trust is "reinventing" itself via co-working and co-living spaces, reported The Edge Malaysia recently.
It announced slightly more than a week ago that its 32-storey Menara HLA in Jalan Kia Peng, KL will go through a "makeover" to include "flexible leases with co-living spaces, food and beverage outlets, a gym, an auditorium and customisable event spaces".
"Increasingly, as the millennials join the workforce, you are seeing a change in space utilisation. The traditional model of leasing is changing.
"This is evident from the rise in co-working spaces as a lot of companies nowadays want flexible spaces and leases. They don't want to be burdened with capital expenditure," Eusoffe Chua (pictured), CEO of Tower REIT told the weekly.
"In the past, landlords had a hands-off attitude. This means you lease the space from me, we negotiate the rates and I leave you to quiet enjoyment.
"The advent of the Internet has also made people more mobile. Many companies are now moving towards more flexible working hours and becoming more space-efficient.
In fact, the per square foot of space per employee is shrinking and we are seeing that more employees are being squeezed into a fixed area," he added.
Chua explained that Tower REIT wants to offer a place that "will appeal to companies in technology".
"We want to focus on this sunrise industry. At present, there is no single location where all the tech companies can gather in the Klang Valley. They are now scattered across Cyberjaya, Bangsar South, KL Sentral, KLCC and Petaling Jaya.
The HLX [Malaysia's first innovation exchange] will be a one-stop facility that converges the corporate and tech start-up communities under one roof," says Chua.
"Basically, we are changing the playbook. With the HLX, we want to build a vertical Silicon Valley that will be a playground for all tech companies," he added.
The makeover of Menara HLA, to include the HLX, involves redeveloping 250,000 sq ft (63% of the building's total 400,000 sq ft of net lettable area) in two phases. The first phase will be ready by year-end while the second phase will be completed by December 2020, reported the weekly.
"We are partnering AltSpace by Lyfz Co-Living to operate the co-living spaces [at the HLX]. We will be announcing our co-working partner shortly," Chua said.