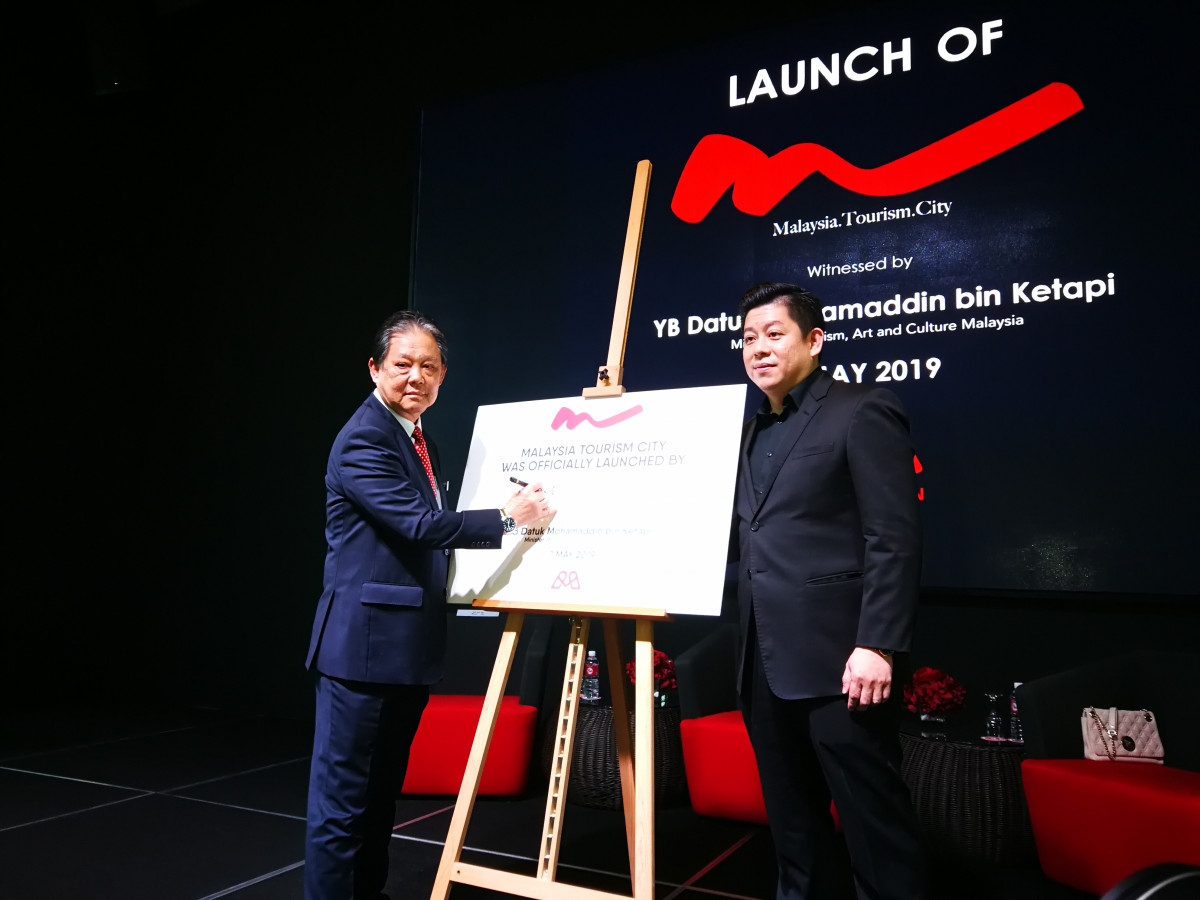 KUALA LUMPUR (May 7): Meridian Bhd executive director Datuk Seth Yap today unveiled plans to develop the world's first Hasbro-themed water theme park at Meridian's Malaysia Tourism City (MTC) development in Kuala Linggi, Melaka, through a Hasbro licensing agreement secured by his private entity M101 Holdings Sdn Bhd.
At the official launch of the 622-acre MTC today, Yap symbolically signed a licensing agreement with Hasbro Live! (Hasbro) regional director Natalie Chan to pave the way for the plan.
Yap is also the CEO of M101 Holdings Sdn Bhd, which secured a licensing agreement with Hasbro in March 2018 to bring the world's first Monopoly-branded hotel — the Monopoly Mansion by Sirocco in the company's M101 Bukit Bintang project at Jalan Baba, Kuala Lumpur by end-2019.
"By signing the agreement (today), we will be partnering with Hasbro to develop the world's first Hasbro-themed water theme park, which is to be an iconic branded attraction that will be an essential anchor at the heart of the MTC master plan. The water park will be 20 acres in size, offering a wide range of branded new rides that are not available in other parks of the world," said Yap.
"We will try to keep the theme park within a budget of less than U$20 million instead of a few hundred million. But it will be a very unique theme park that offers an enjoyable Hasbro brand experience to the visitors," he noted.
The Hasbro water theme park is part of the first phase of MTC, which also includes a weekend market and an adventure park, according to Yap.
With an estimated investment of some RM120 million, the first phase is expected to kick off by end-2019.
While the collaboration framework is yet to be finalised between Meridian and M101 Holdings, he said that he will make his best effort to make the water theme park a key catalyst for MTC.
"Our ultimate goal for MTC is to increase the arrival of tourists and prolong the overnight stay. In 2018, the average tourist arrival in Malaysia was 28 million, and 15 million for Melaka of which an average of 1.5 million stays overnight in Melaka.
"With MTC we target to increase tourist arrivals by 2 million, and an additional 1.5 million overnight stay tourists in Melaka thereby creating a multiplier effect on tourist receipt of up to an additional RM5 billion per annum," he elaborated.
Tourism, Arts and Culture Minister Datuk Mohamaddin Ketapi, who witnessed the launch and signing ceremony, said that with the new developments in MTC, he is optimistic that it would bring in a greater inflow of tourists for the country.
"This does not only encourage spending in our local businesses, it also coherently increases employment opportunities," he added.