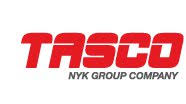 Tasco Bhd (May 13, RM1.39)
Maintain buy with an unchanged target price of RM1.82: Tasco via its subsidiaries, Gold Cold Solutions Sdn Bhd and Titian Pelangi Sdn Bhd, on May 10, 2019 entered into a sale and purchase agreement with Hai San Holdings Sdn Bhd and Hai San & Sons Sdn Bhd — both in liquidation — for a proposed acquisition of seven parcels of leasehold land measuring 16.3 acres (6.6ha) for a total cash consideration of RM25.8 million on an as-is-where-is basis. The proposed acquisition is expected to be completed in the second half of 2019 (2H19) and will increase Tasco's land in Port Klang from 39 to 55 acres. The parcels are located within an established industrial neighbourhood of North Port, Kawasan Perusahaan Selat Klang Utara and Perdana Industrial Park.
One parcel covering over 25ha has a cold supply chain facility while another three have existing factories and a warehouse. As such, we are positive on the proposed acquisition as it indicates Tasco's plan of expanding its current cold supply chain capacity of about 37,000 pallets with an average utilisation rate of above 80% via the acquisition of spaces from existing cold supply chain companies. This is a cost strategic move as the cost per pallet which is bought over is cheaper by more than 50% as compared to setting it up from scratch.
The seven parcels of land are located 20km from Tasco's Westports Logistics Centre in Pulau Indah, which is a free commercial zone logistics hub equipped with cold supply chain facility of about 10,000 pallets. Therefore, their close proximity to the Westports Logistics Centre provides convenience to better manage Tasco's warehousing operations within the vicinity of Port Klang.
We opine that the proposed acquisition will not have a material impact on Tasco's day-to-day operations and financial health as the company generated a net operating cash flow of RM26.1 million on average in each of the past three quarters. Meanwhile, our pro-forma calculation — including the effects from 30% divestment of its cold supply chain business to Japan Overseas Infrastructure Investment Corp for Transport and Urban Development — implies that net gearing will increase to 0.52 times from 0.45 times as at Dec 31, 2018, which we deem to be a manageable level. Based on our estimates, financing costs in Tasco's financial year 2021 (FY21) could increase by about RM1 million.
We are making no changes to our earnings estimates for FY19 and FY20 as we opine that the impact of the increase in financing costs will take effect only in FY21. — MIDF Research, May 13