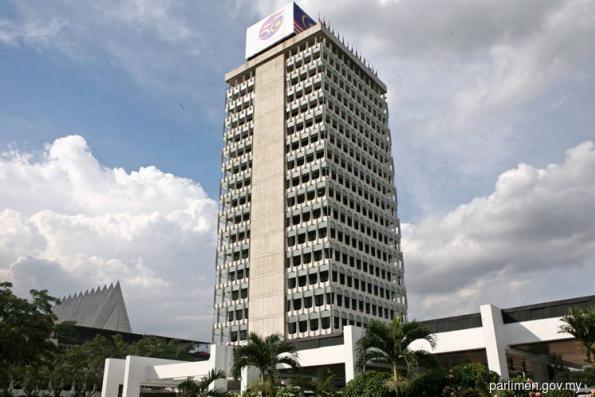 PETALING JAYA (May 15): Over-development issues could be stopped if the Members of the Parliament (MPs) in Kuala Lumpur listen to the feedback of residents in their constituencies and speak up for them, planning and local government expert Derek Fernandez said today .
According to a news report by Free Malaysia Today (FMT), Fernandez opined that the lawmakers did not have the "political will" to halt projects which could result in the over-development in certain areas of KL, such as Jalan Abdullah, a housing area which borders the National Institutes of Health (NIH) complex on Jalan Rumah Sakit Bangsar, which in turn borders Federal Hill.
"You need your MP to speak up. All they have to do is get together and stop it. But some of them are keeping quiet.
"The MPs can stop it tomorrow, they just need to come up with a statement and say I don't agree with this project, it's rubbish, stop it. Because, looking at the Kuala Lumpur City Plan 2020, the whole of Kuala Lumpur is gone," the news portal reported Fernandez saying during a recent meeting with some residents of the city.
He added that the policy known as Policy CF3 of the Kuala Lumpur Structure Plan 2020 prohibits the use of institutional land for any purpose other than government or public use.
"Therefore, it is abundantly clear that a development order cannot be given for this land, other than for use as a public facility or for government purposes.
"The proposal to turn the land into mixed commercial in the current KL City Plan was never displayed to the public as required by the Federal Territories Planning and Development Act 1982.
"The draft plan with all of the public engagement had the site marked as institutional land. But suddenly in this City Plan 2020, the zoning has changed," he told FMT, referring to the NIH complex on Jalan Rumah Sakit Bangsar.
Fernandez added that work could not begin in or near the Jalan Abdullah area if there was no development order given for the site.
Residents of Jalan Abdullah had earlier raised concerns that the sewerage system serving the condominium block currently under construction by S P Setia Bhd would tap into the existing Jalan Abdullah sewerage network.
According to the residents, in 2013, Kuala Lumpur City Hall (DBKL) had promised to keep a dead-end road there untouched.
However, they said they had been informed by the developer that work was to begin there on the construction of an electricity substation.
They are also worried that should a mega development take off in their "backyard", it would impact water supply and destroy the environment and residents' quality of life.
In response to the residents' queries, DBKL executive director (planning) Mahadi Che Ngah said the developer could not begin work without a development order issued by DBKL.