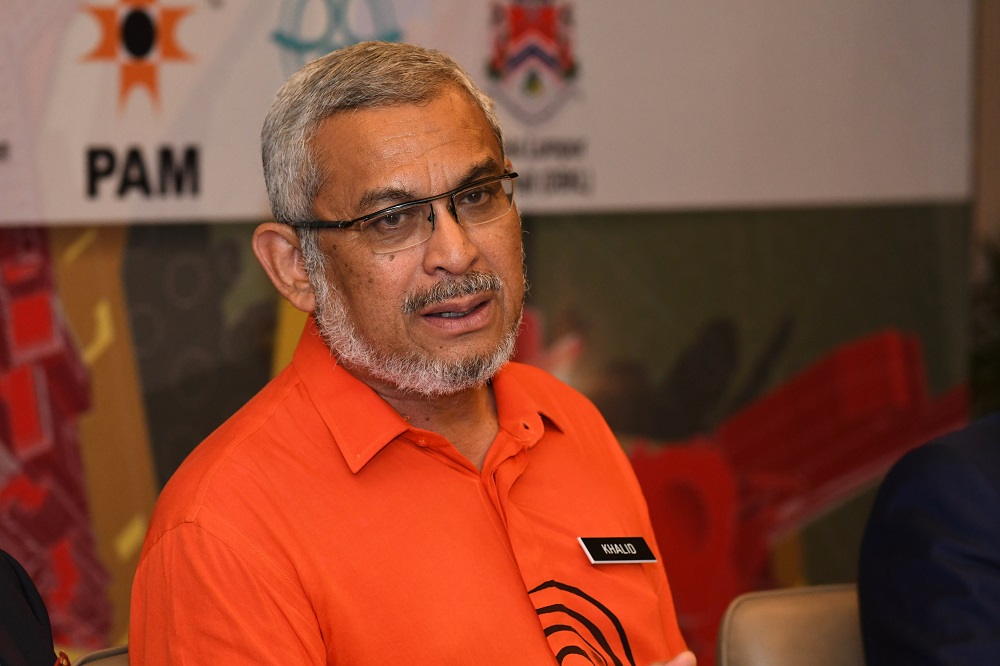 KUALA LUMPUR (May 22): Jalan Melayu and Jalan Masjid India bazaar traders here will be temporarily relocated after an early morning fire yesterday, Federal Territories Minister Khalid Abdul Samad (pictured) said.
"The main structure may have been weakened and is no longer conducive for the traders to operate here.
We hope the relocation can be finalised by this Friday," he told the media at the site of the fire yesterday, reported The Star.
Khalid also revealed that the traders will be relocated to Lanai Seni, "a three-storey complex in Jalan Tuanku Abdul Rahman, once it is completed".
The building is still in the "tendering process" and "construction is expected to start this year", reported the daily.
He also said "contributions" of between RM3,000 and RM5,000 would be given to affected traders this Friday "to lessen their burden".
DBKL said in statement yesterday that "traders might be temporarily relocated to Lorong Tuanku Abdul Rahman 3 and 5, if a majority of them agreed".
"In the meantime, the traders are not allowed to continue operations at the site until the Fire and Rescue Department completes its investigation.
This is also to allow DBKL to conduct repair works," the statement added.
Thirty out of 143 stalls were destroyed in the fire. Some of the stalls not razed by the fire were still operating yesterday.