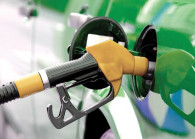 KUALA LUMPUR (May 24): The retail price of RON97 will rise by eight sen to RM2.76 per litre for the period from May 25 to 31, says the Finance Ministry.
Retail prices of RON95 and diesel remain at RM2.08 per litre and RM2.18 per litre respectively.
Based on the Automatic Pricing Mechanism (APM), the retail price of RON95 during the period should be RM2.46 per litre while diesel should be priced at RM2.52 per litre, according to the ministry's statement.
The estimated amount to be subsidised by the government during the period is RM126.52 million.