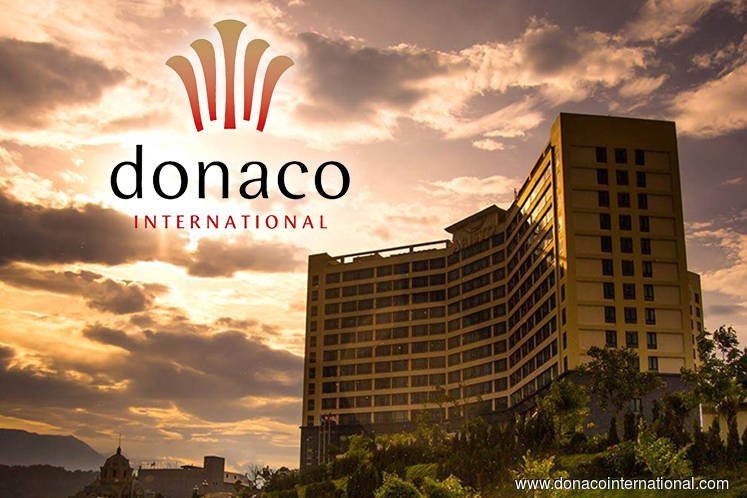 KUALA LUMPUR (May 31): Aussie gaming firm Donaco International Ltd, which has received a notice from shareholders with over 5% stake in the company to hold an extraordinary general meeting to remove two grandsons of the late Genting Group patriach Tan Sri Lim Goh Tong as directors of Donaco, has set July 18 for the meeting.
The group announced this in a statement dated Wednesday, May 29. The meeting will decide whether Joey Lim Keong Yew and Benjamin Lim Keong Hoe, the sons of Goh Tong's eldest son Datuk Lim Tee Keong — who passed away in 2007 — will remain as directors of the company.
The EGM was requisitioned by Antonia Caroline Collopy and the Spenceley Management Pty Ltd, a trustee for the Spenceley Family Trust and Spencely Family Superannuation.
According to Australian publication Financial Review, Spenceley is the founder of Australian telecommunications company Vocus Group, a venture capital investor. Collopy is the spouse of Jack Collopy, the manager of one of Vocus' earliest shareholders, Perpetual Ltd Portfolio.
Donaco has two main assets — Star Vegas Resort and Club in Poipet, Cambodia, and Aristo International, a hotel with an adjoining casino in Lao Cai, Vietnam. Goh Tong was said to have helped Joey set up the casino there.
As at end-August last year, Joey controlled 28.1% of Donaco and had 13.03% jointly held with Benjamin. But the two brothers have since lost control of the group.
According to The Edge Malaysia, the duo had a funding arrangement with OL Master (Singapore Fund 1) Pte Ltd, a hedge fund operated by OCP Asia, resulting in the fund holding a 37% stake in Donaco.