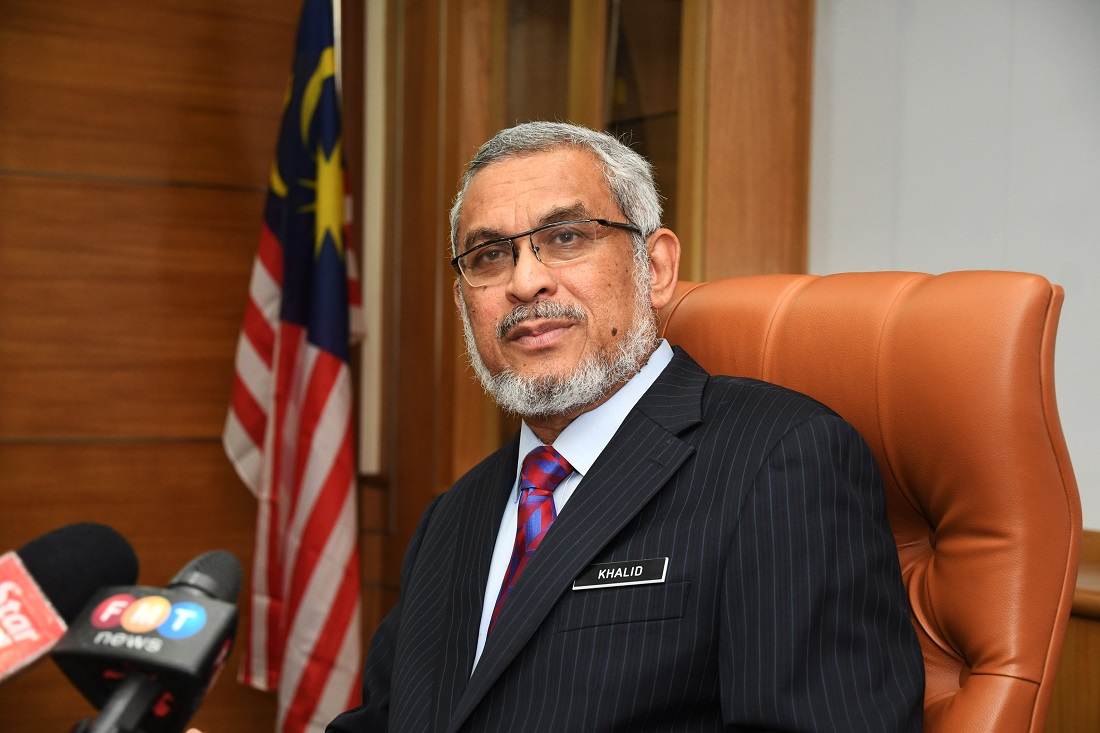 KUALA LUMPUR (June 4): Federal Territories Minister Khalid Samad said his solution to the Taman Rimba Kiara (TRK) development issue would give everyone a part of what they asked for.
In a short video called Face Time with Khalid posted yesterday on his Facebook page, the minister explained that in taking the interests of the residents, the longhouse residents, the developer and Kuala Lumpur City Hall (DBKL) into consideration, compromises should be made to come to a solution that would get each party some of what they want.
"As the minister, I have to take into consideration the interests not only of the residents, but also of the longhouse residents, of the developer, and of DBKL. I do not want DBKL to end up using RM150 million to pay compensation to the developer.
"I do not want a situation where the longhouse residents are left with nothing. I do not want a situation where the developers and businessmen in general feel that we do not honour our promises, we do not value the fact that the development order has been issued, money has been spent, and we are seemingly, very happily cancelling all contracts.
"And at the same time, I've got to take into consideration the residents who want the park to be maintained. So what we have proposed is a scaled down version, wherein four acres from the 12 acres that was alienated to Yayasan Wilayah [Persekutuan] will be returned to the park free of charge. So in the end, there will be 17 acres of park area left for the residents of TTDI," he explained.
He said that the developer of a luxury high-rise near the park in Taman Tun Dr Ismail (TTDI) would get "half a development" compared to earlier plans, still a viable project, while TTDI residents would get a bigger park, and longhouse residents would receive free housing, and DBKL would avoid having to pay a compensation of RM150 million.
"We want to make sure that we look after everybody's interests. Everyone gets at least a portion of what they had requested.
"As far as the long house residents are concerned, they get exactly what they were promised. As far as the developer is concerned, they get half a development which is still viable.
"In the end, there will be 17 acres of park area left for the residents of TTDI, it's not a situation where the whole park will be demolished."
Earlier plans would have left 13 acres of park area.
He said that the government has to honour the development order as it has been found valid, and said that the government would follow the rule of law.
Khalid also said that this is the best possible outcome for each party.
WATCH Face Time with Khalid here: