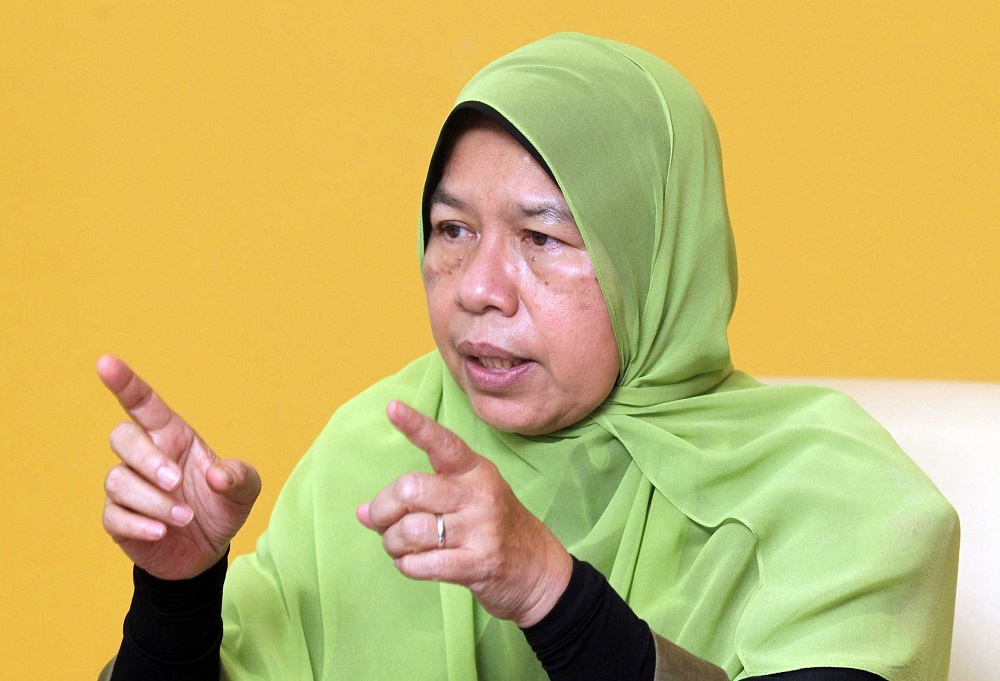 PUTRAJAYA (June 19): PKR vice-president Zuraida Kamaruddin will propose that the party's Santubong youth chief Haziq Abdullah Abdul Aziz, The Star reported today.
"I believe the party should take action against him [Haziq].
"He has publicly admitted to being the person in the video, and his actions have caused embarrassment to the party.
"I will propose that the party sacks him at the political bureau meeting later this afternoon," the daily reported Zuraida telling the media today.
Zuraida, who is also the Minister of Housing and Local Government, plans to make the proposal at the party's political bureau meeting scheduled at 5.30pm on today.
Haziq was also the senior private secretary to the deputy primary industries minister Shamsul Iskandar Md Akin.
On June 12, On Wednesday, Haziq had posted a video on Facebook claiming that he was one of the two men in a sex video that went viral a day earlier, before also alleging that Economic Affairs Minister Datuk Seri Azmin Ali was the other person in the clip.