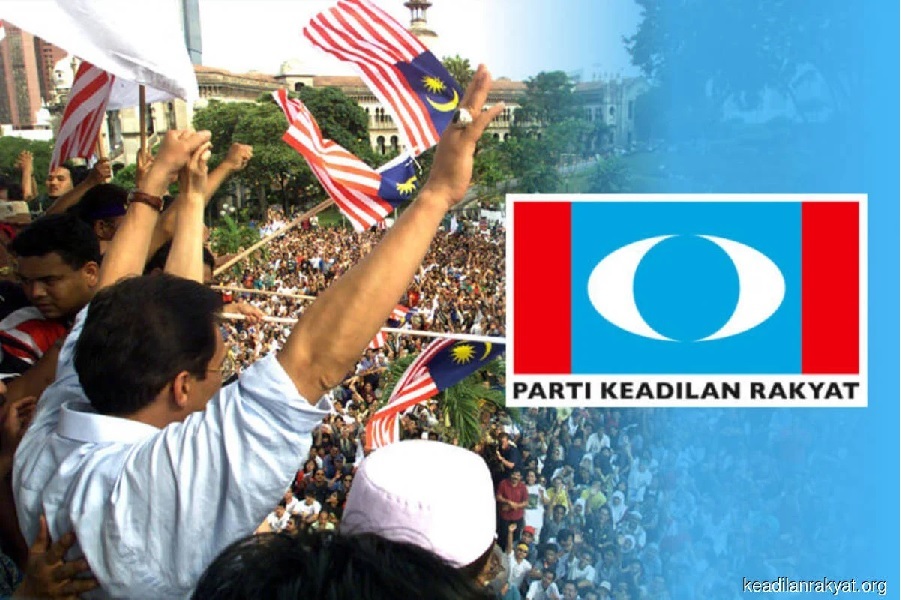 KUALA LUMPUR (Oct 2): PKR, through its secretary-general Datuk Seri Saifuddin Nasution Ismail, has filed a RM10 million suit against its former Wanita head Zuraida Kamaruddin over her move to defect from the party with several others in February.
The suit was filed at the High Court on Monday but PKR's lawyers have yet to serve the cause papers on Zuraida after two unsuccessful attempts.
In a statement, PKR treasurer-general Lee Chean Chung said Zuraida, who is also the housing and local government minister and MP for Ampang, had signed a bond in April 2018 prior to contesting in the previous general election as a PKR candidate.
"She further acknowledged that the party in granting her use of the party logo has provided her substantial value which exceeds RM10 million.
"Zuraida further agreed to pay to PKR the sum of RM10 million in the event she resigns from the party or joins any other political party or become an independent," said Lee.
He noted that on or about Feb 24, 2020, Zuraida along with 10 other MPs announced their resignation from PKR in a statement, and that the minister did not resign as the Ampang MP.
On the same day, PKR's central committee approved a resolution to terminate her membership with immediate effect.
On Aug 7, the party's solicitors wrote to Zuraida demanding the payment of RM10 million in accordance with the terms of the bond.
She has however failed, refused or neglected to pay the sum, said Lee.
"In the circumstances, PKR has filed a suit against Zuraida on Sept 28, to claim the sum of RM10 million.
"The PKR solicitors have attempted to serve the cause papers to Zuraida on Sept 30 and Oct 1 but were not able to do so. Our solicitors have written to her yesterday asking her to appoint a firm of solicitors to accept service on her behalf," Lee added.
Besides Zuraida, PKR said it will also commence suits to make similar claims against 20 other MPs or assemblymen who had won under the party's ticket but have resigned to join other political parties.
Get the latest news @ www.EdgeProp.my