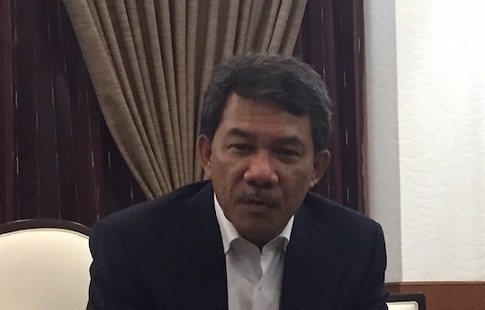 PETALING JAYA (June 21): The Umno deputy president, Datuk Seri Mohamad Hasan claimed the party's money currently forfeited by the Malaysian Anti-Commission Corruption (MACC) is "clean party funds" that should be returned.
He reasoned the forfeited funds belong to national-level Umno, whereas the Government's legal action to reclaim the monies from 1Malaysia Development Bhd (1MDB) is against state Umno liaisons and divisions, reported The Star today.
It was earlier reported today that MACC had filed civil forfeiture lawsuits against 41 individuals and entities to recover RM270 million wrongfully transferred into their accounts by ex-premier Datuk Seri Najib Razak, who acquired the funds from 1MDB.
While the 41 parties include several corporations and Islamic non-governmental organisations, as well as MCA, the bulk of RM212 million is alleged to have been received by the state Umno liaisons of Kelantan Selangor, Pahang, Kedah, Johor, Sabah and Pekan Umno division.
"I am speaking about the national party's account. As for the other accounts of Umno divisions named in the list, the ones in charge of those would have to make their own arguments. I am speaking as the head of the national party," said Mohamad, more commonly called Tok Mat.
"The money that MACC froze in our accounts are not the funds which the national Umno received from 1MDB. That money (from 1MDB) has long been utilised.
"What MACC froze are actually clean party funds which we received from well-wishers and donors during the last general election ... this is clean money and not 1MDB funds.
"We have already sent a letter to MACC, stating why the money should be returned to us," stressed the Rantau assemblyman, who is presently heading Umno while party president Datuk Seri Ahmad Zahid Hamidi is on garden leave as he await trial for corruption charges.
Mohamad also argued against the seizing of the funds, although he ackowledged that is MACC's procedure according to the law.
"They (MACC) froze the account more than three months ago and now it is forfeited. The case will go to court before the court decides whether the money should be seized," he was quoted saying by the Malay Mail today.
"After the period of one year has passed, it will be left up to the courts to decide. So both Umno and MACC will present their arguments in court, and it remains to be seen whose argument has greater weight," Mohamad said.