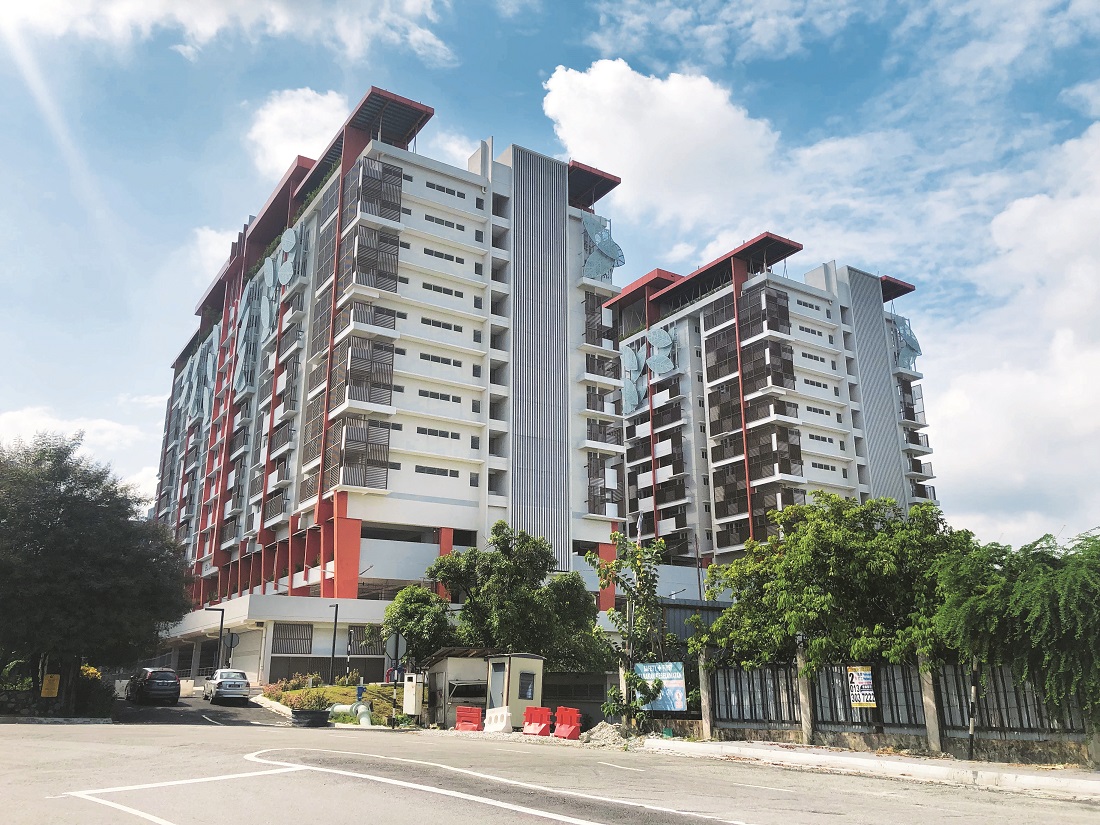 PETALING JAYA (Jun 29): The Selangor State Development Corp (PKNS) is putting two blocks of new hostels in Kelana Jaya, Selangor, up for sale, reported The Edge Malaysia in its latest issue.
The two 11 storey blocks (going at a reserve price of RM212.3 milllion) are located on a 3.653-acre leasehold site along Kelana Jaya's Jalan SS8/6. The buildings can be seen from the Damansara-Puchong highway.
The weekly also reported that the closing date for tender bids is July 3.
Property consultant Adzman Shah Mohd Ariffin told the business publication that "based on a 2015 deal where Sunway Bhd bought a 17-acre parcel nearby for RM286 million via open tender, the effective valuation works out to RM386 per sq ft for the commercial land".
"With time lapse adjustments, size, leasehold tenure and residential use, it (the land alone) could be around RM250 psf," he said.
Adzman Shah also "estimates" that PKNS' "reserve price is based on the average value of condominiums of RM600,000".
"As a hostel, it looks very expensive, but as a condo, it is reasonably priced. The only problem is that these condos do not have individual strata titles to be sold individually.
"Hence, the buyer will need to work out the best use for them — for example, for hospitality use or as a high-end expatriate housing complex," he added.
A source told the business weekly that "PKNS' decision to sell the hostel blocks may have been prompted by Western Digital's move to shut down its factory".
"It remains unclear if the hostels were built predominantly to house Western Digital staff and, thus, the closure of the factory has had an impact on PKNS' plans. It is also not known if the parties had a contract or whether a settlement was reached," wrote the publication.