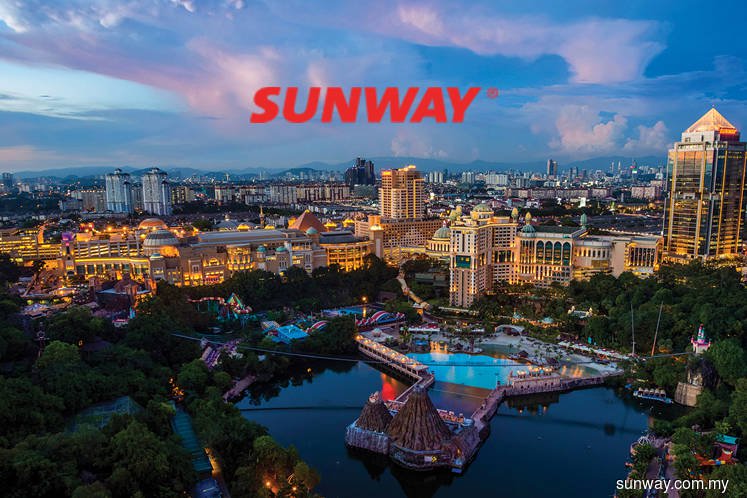 KUALA LUMPUR (July 1): Sunway Bhd has inked a privatisation agreement with the Selangor State Development Corp (PKNS) via its 60:40 subsidiary with the latter, Sunway PKNS Sdn Bhd, to develop a mixed development on a prime 9.5-acre parcel of leasehold land in Kota Damansara.
In a statement today, Sunway said the proposed development will comprise serviced apartments and lifestyle retail units with an estimated RM544 million in gross development value (GDV) and is targeted to be completed in 2025.
The development is surrounded by a host of retail amenities including Sunway Giza, Sunway Nexis and IKEA Damansara, educational institutions including Sri KDU and SEGi University as well as healthcare institutions.
Sunway said it has also targeted to open a healthcare centre in the vicinity in 2022.
For the land, Sunway PKNS will pay rights value of RM36.6 million, revenue share of RM50 million or a sum equivalent to 8.88% of the gross sales value of the development of the land minus bumiputera discount.
Sunway said the development will add 9.5 acres of land to its land bank, providing further visibility to its future earnings.
With this parcel of land, Sunway's landbank stands at 3,294 acres, including land bank in Malaysia, Singapore, China and India with GDV of RM56.6 billion.
Sunway said its unbilled sales is at RM2.2 billion as of March 2019.
Year to date, Sunway has rolled out Sunway Onsen Suites, Sunway Avila, and Sunway Velocity Two.
Sunway said the developments have been well-received, averaging 80% take-up rate.
For 2019, Sunway said it will look to RM2 billion in launches.